TRAIL UPDATE
We visited the trail in June, 2017.
This was an Amazing Adventure!
As mentioned, the trail is COMPLETELY different - where before the fire it was probably a 2.0, this is now a 3.5. It was very challenging and technical and as always, an adventure!
We started out at around 10am on the trail and didnt get down until about 4pm.
As Tan Man mentioned, we immediately encountered a new boulderfield.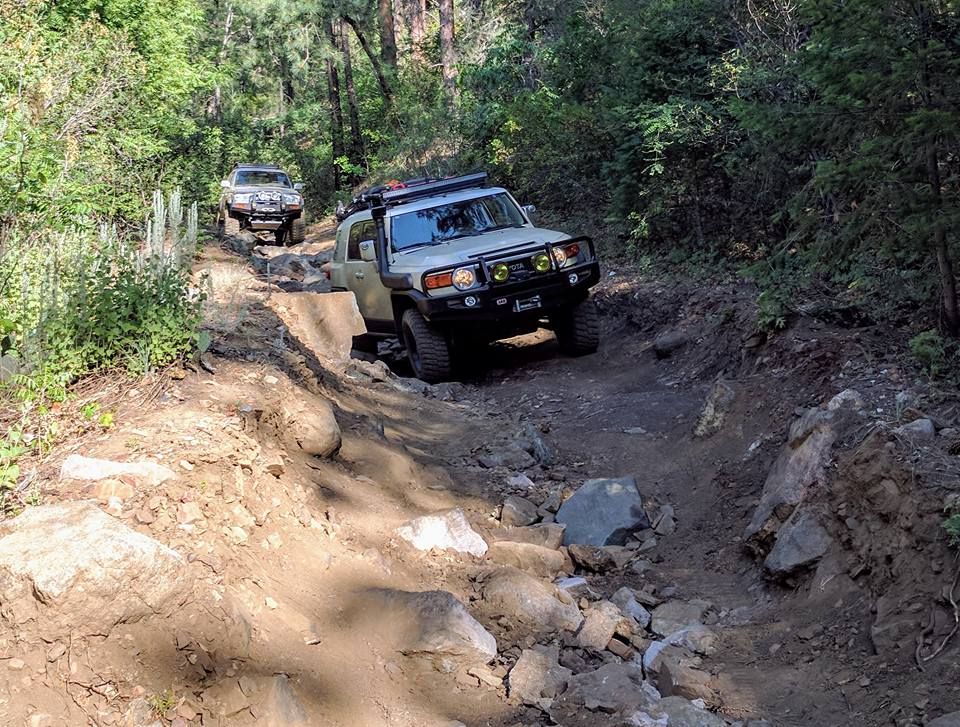 We made our way up the mountain navigating numerous rock obtacles, boulders, SEVERE rut outs, etc... Many areas required us to stop and saw trees, or at one point, even which a large boulder out of the way.
This trail required constant attention and diligence and has to use all the tools of the FJ - skids, atrac, lockers, etc...
Going forward, I would say this trail requires at least one locker, atrac, skids, sliders, and minimum 33's
The beginning boulder field (almost as soon as you start the trail) is the most technical part of the "new" trail. The rest of the trail wasn't quite as bouldery, but was more tricky in terms of trying to navigate around a fallen log, while your tire was dipping off the ledge, or straddling a giant rut out, while trying to ensure you didn't hit boulders that was sticking up.
Was quite a fun and challenging trail, definitely and absolutely not for a newbie or stock truck any more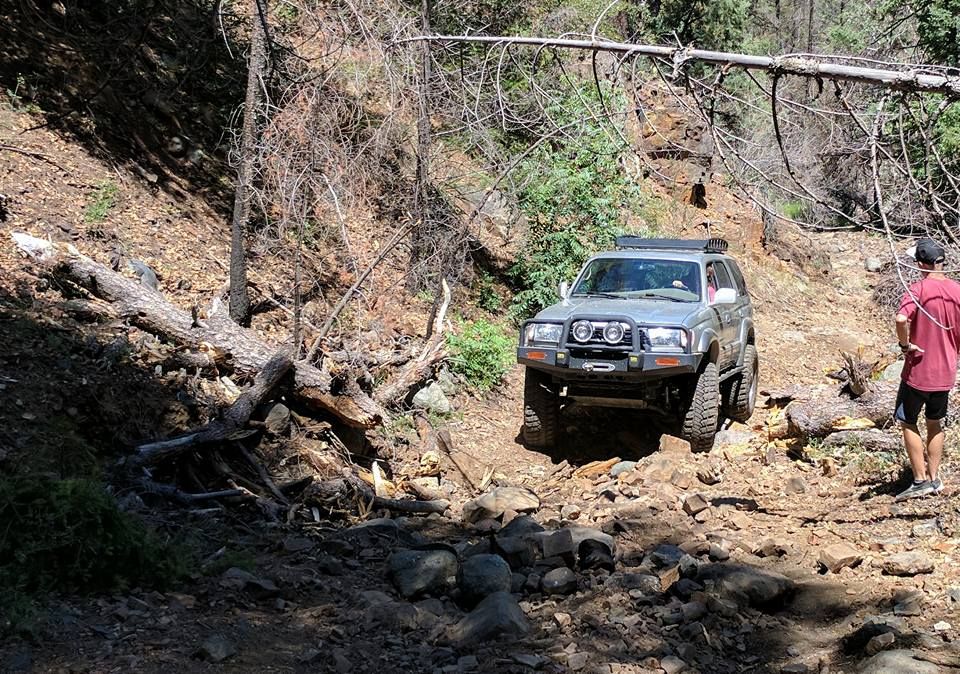 When you get near the top, there are two sections with massive tree falls. Both of which required making a new trail and going around.
We did make it to the top and of course saw the tractor and the shafts! Well worth the adveture for sure.
Aftewards, we made our way back down, whih while not quite as difficult, was still of course a bit reacherous.
Bucketboy was in a bit over his head and did have to get winched (Duner has those pics), but did amazingly well considering how challenging this trail was.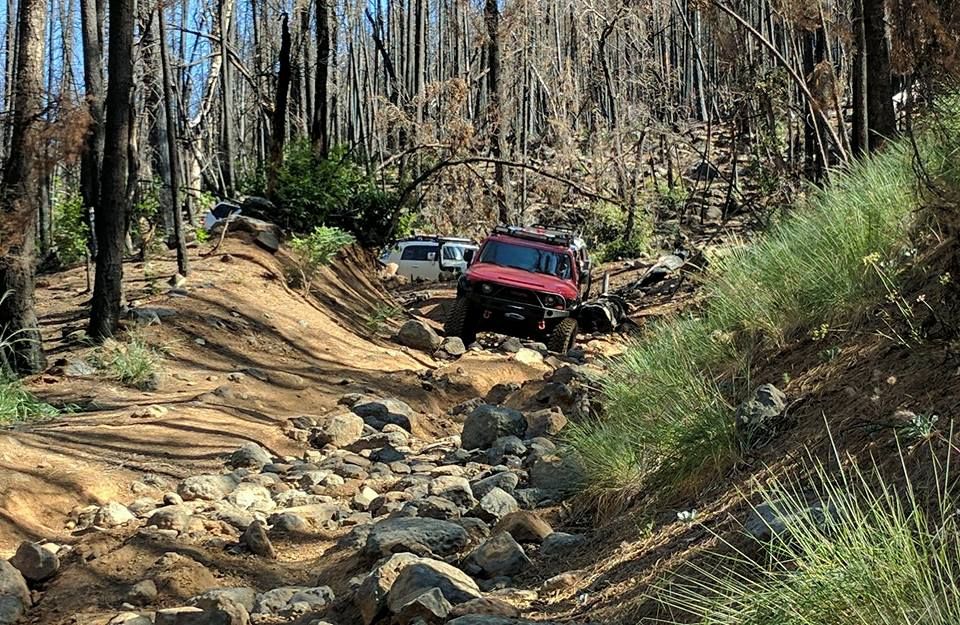 I WOULD HIGHLY RECOMMEND UPDATING THE MAIN POST AND CHANGING THE TRAIL RATING TO AT LEAST A 3.0, OR EVEN A 3.5
Rest of the Album:
s1076.photobucket.com/...une%202017