Synopsis
There are three main ways to get between Phoenix and Tucson:
1) I-10; highway = booooooring!!
2) Route 79; nice road, pretty views, very little traffic
3) Willow Springs Road; 50 miles of dirt, baja driving, running over cows
Personally, I take option (3) everytime I can!!!
Willow Springs Road actually breaks off and goes way east... the route I outline here is a few different roads, but I call the trek 'Willow Springs' just for convenience.
I have been working on a way to get from Tucson all the way to Phoenix completely off road, but currently am being stopped by the Gila River crossing at Cochran. If not for that, you could leave Tucson, hop on Willow Springs, hit Cochran, do Box Canyon, etc etc... it could be as much of an adventure as you want!
Difficulty
This is an extremely nice dirt road. The wash crossings can have soft sand, but in good weather I would not hesitate to do this in any reasonable vehicle.
Length
About 50 miles. I generally run this at 30-60mph and it takes about an hour.
Location
Tucson side: departs Route 77 a ways north of town.
Google Maps - AZ77 and Willow Springs Road
Florence Side: the route takes you down the Florence-Kelvin highway which intersects with Route 79.
Google Maps - AZ79 and Florence-Kelvin Highway
The Florence-Kelvin Highway is paved for a few miles then turns to dirt. After a few miles of dirt, there is a three way intersection at 32° 50.094'N 110° 55.979'W - don't go East.
Aerial of the trail: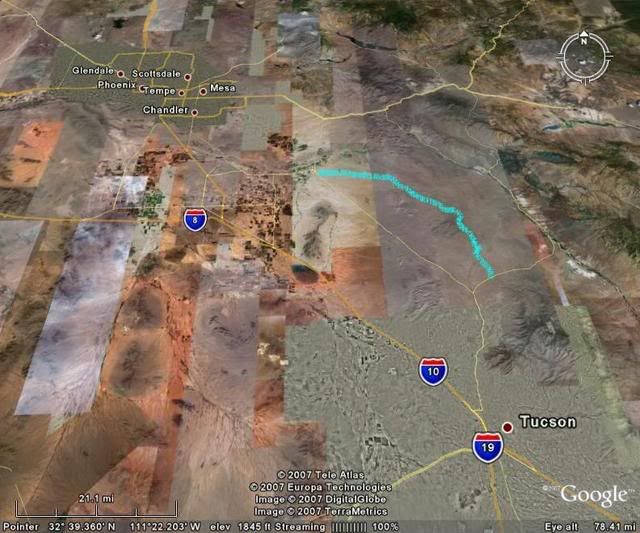 While it isn't really THAT much of the way on dirt, it reeeealy makes the trip alot more fun.
Pictures
You get to pass through this awesome arch thing!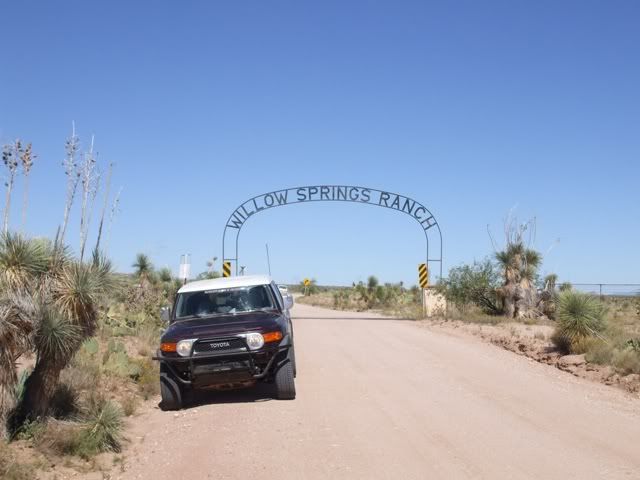 Coming south is especially beautiful as you dramatically approach the mountains north of Tucson...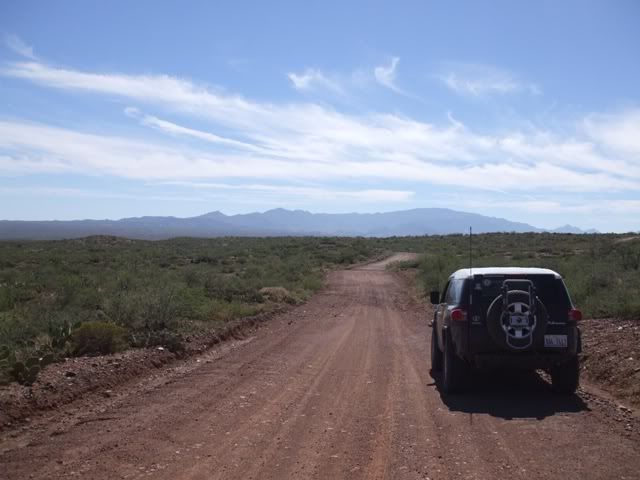 Look at how perfect the road surface is - this is a dirt highway, speed is only limited by your insanity and how much you mind hitting cows.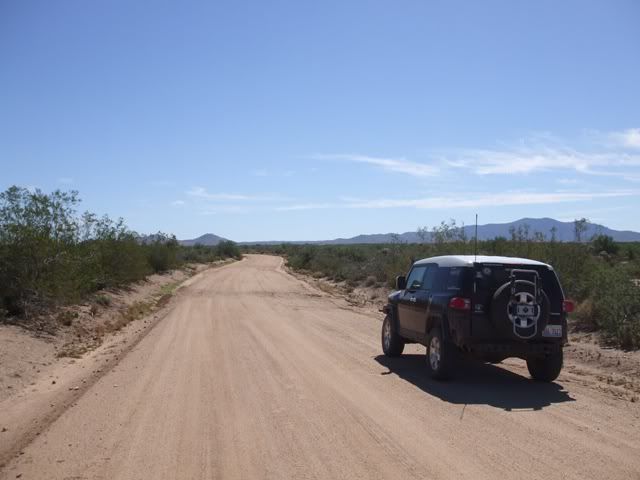 GPS Track
Attached below is a Google Earth .kml of the trip. Enjoy!

_________________


-Mike (W7FJC)



check out my BLOG



Something there is that doesn't love a wall, that wants it down...