FREE :: 5x Yokohama Geolander A/T-S on 17" stock 2007 alloys with DIY blackout jobs. These were my "pretty" wheels for road trips etc.
Tires are 5 years old, plenty of tread, minor chunking.
Rims have some cosmetic damage / rock rash on face of rims, no damage to bead area.
The catch:
you MUST be able to pick these up today, preferably this afternoon. I've moved out of my home in Scottsdale and am leaving for good in a vehicle that can't carry these.
Location:
56th St. & Thunderbird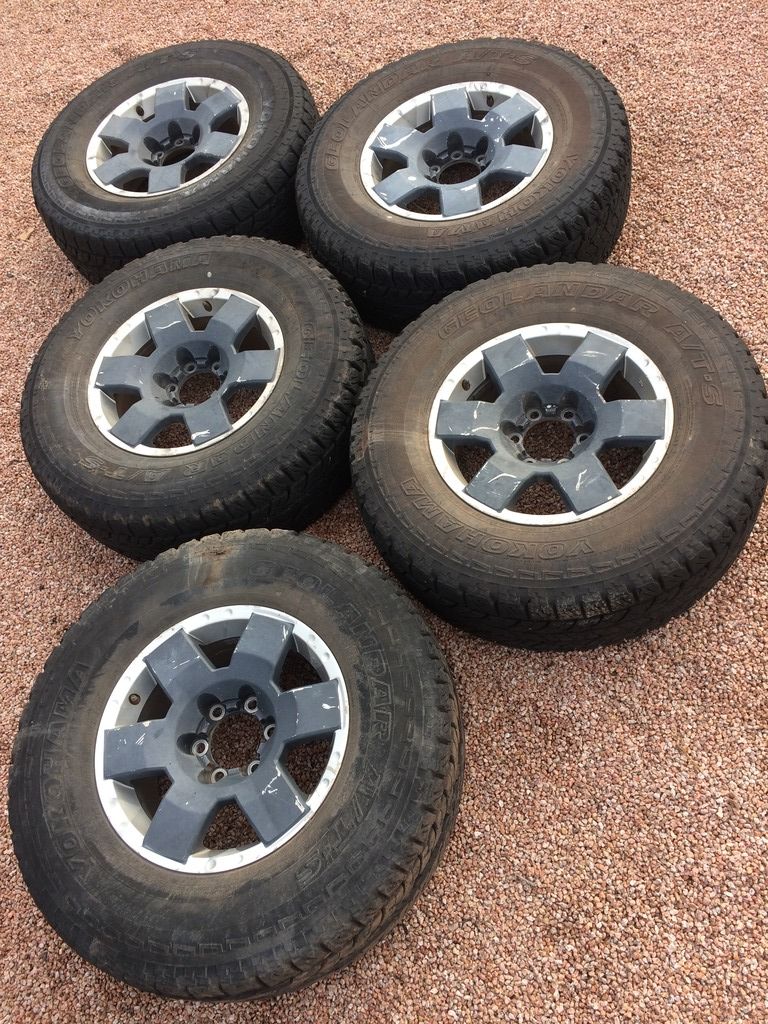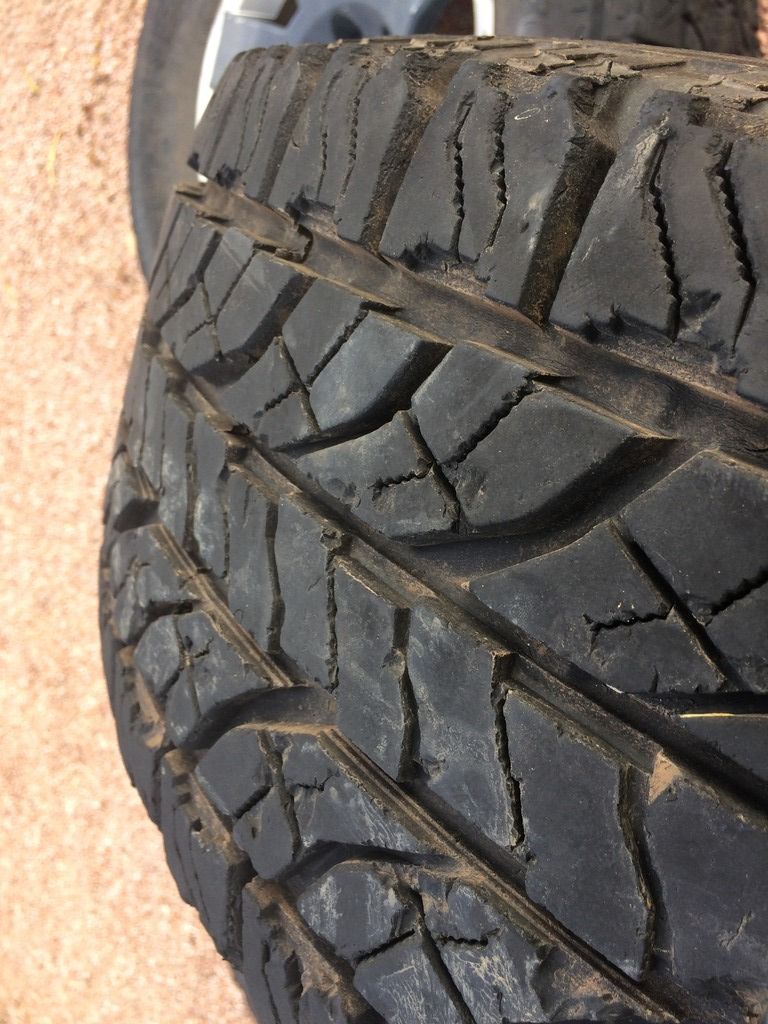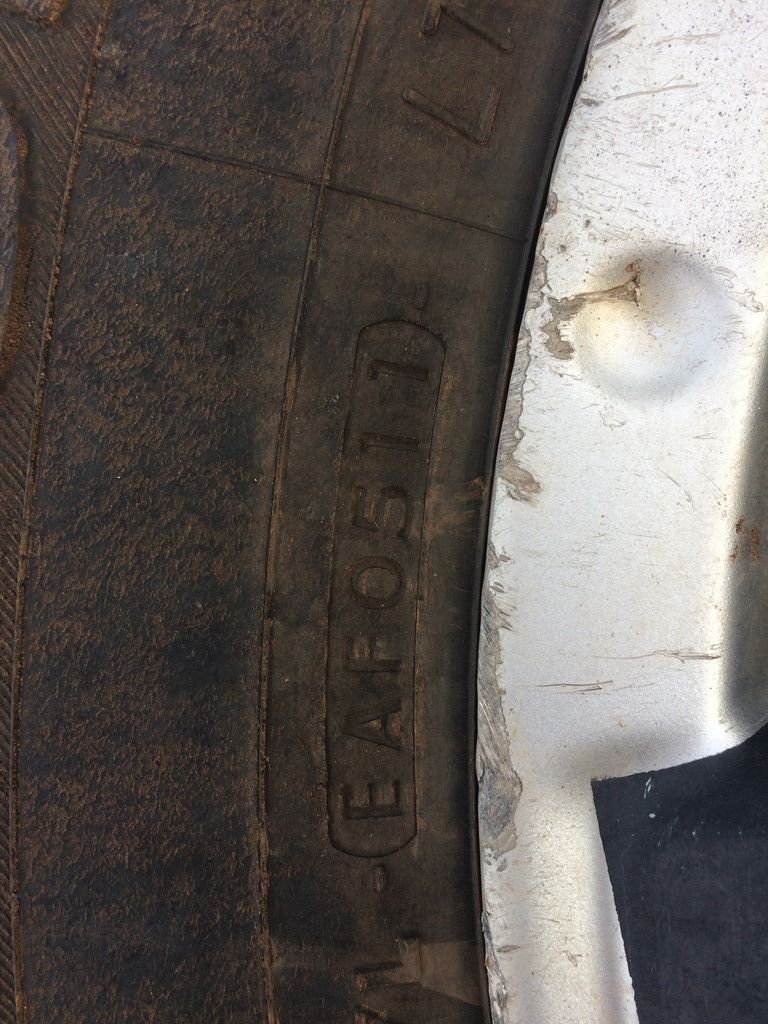 _________________


-Mike (W7FJC)



check out my BLOG



Something there is that doesn't love a wall, that wants it down...