Pickup only, near 56th St and Thunderbird in Scottsdale. Unless you buy my FJ, that I'll deliver.
Post or PM to claim stuff.
---
Buy my whole FJ!
$10K
OBO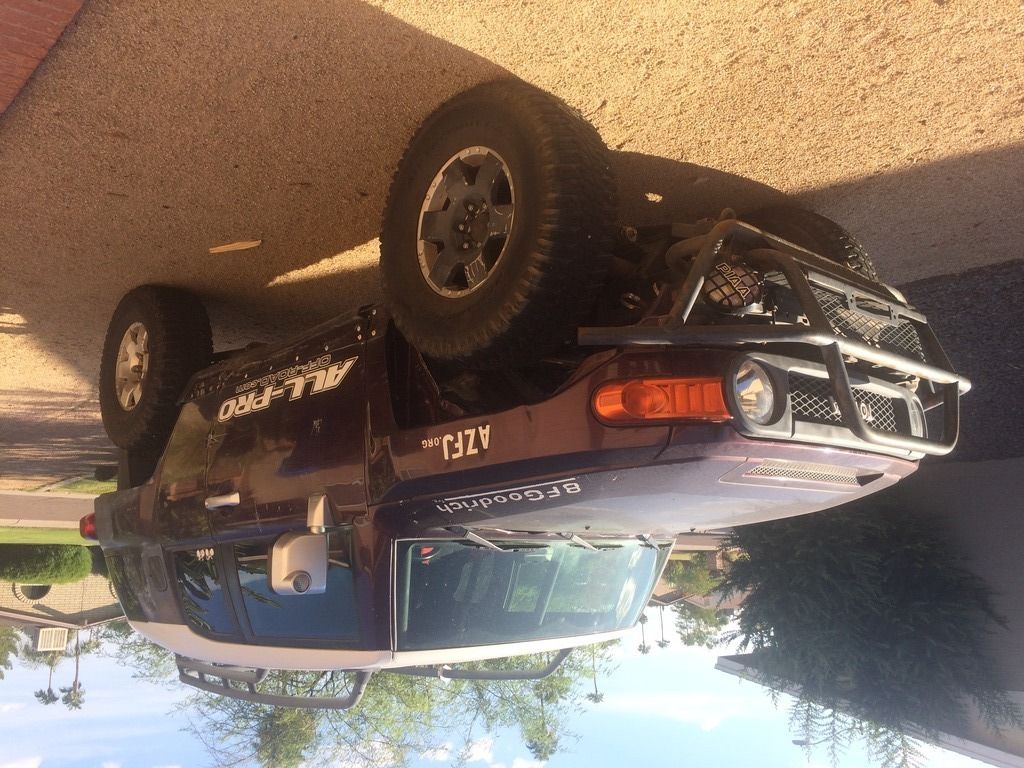 BajaRack ladder
Some rust. Includes mounting bracket for top of door. Very early build, has no bottom mounting bracket like current model, but has rubbery foot on bottom and I found the tire keeps it in place just fine.
$30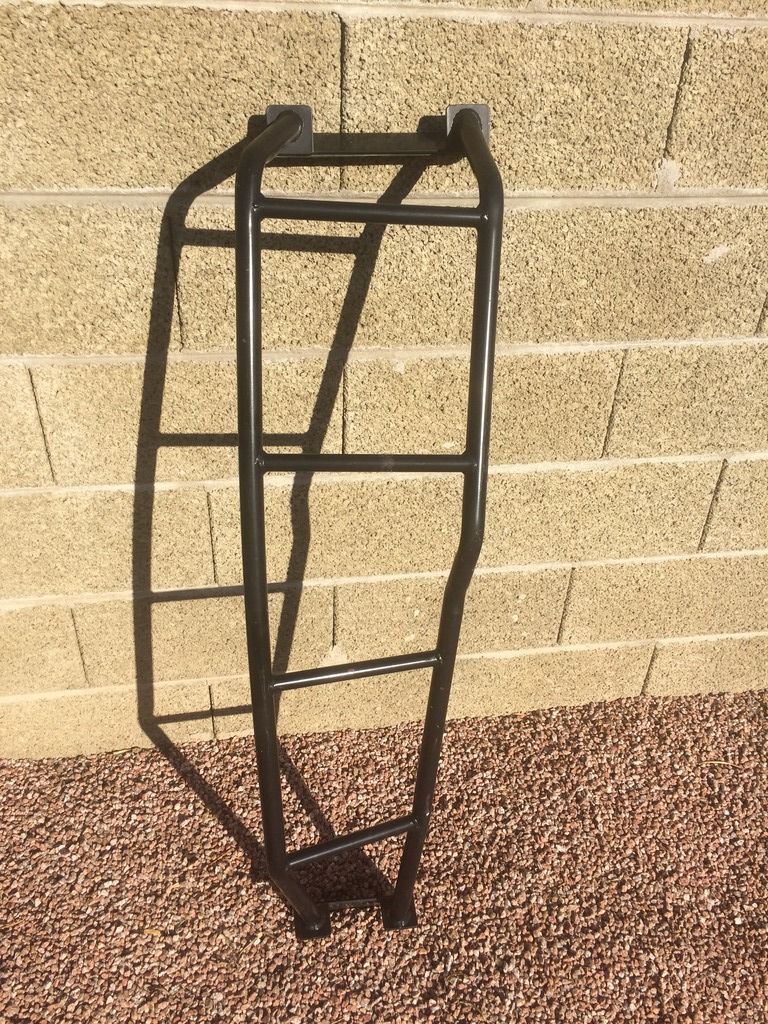 285/70/17 Yokohama Geolander A/T's on stock 2007 17" alloys with DIY painted blackout. Cosmetic rock rash on rims, no damage to bead/edge. Lots of tread left, some chunking.
5 tires on 5 rims.
$150
SOLD - PENDING PICKUP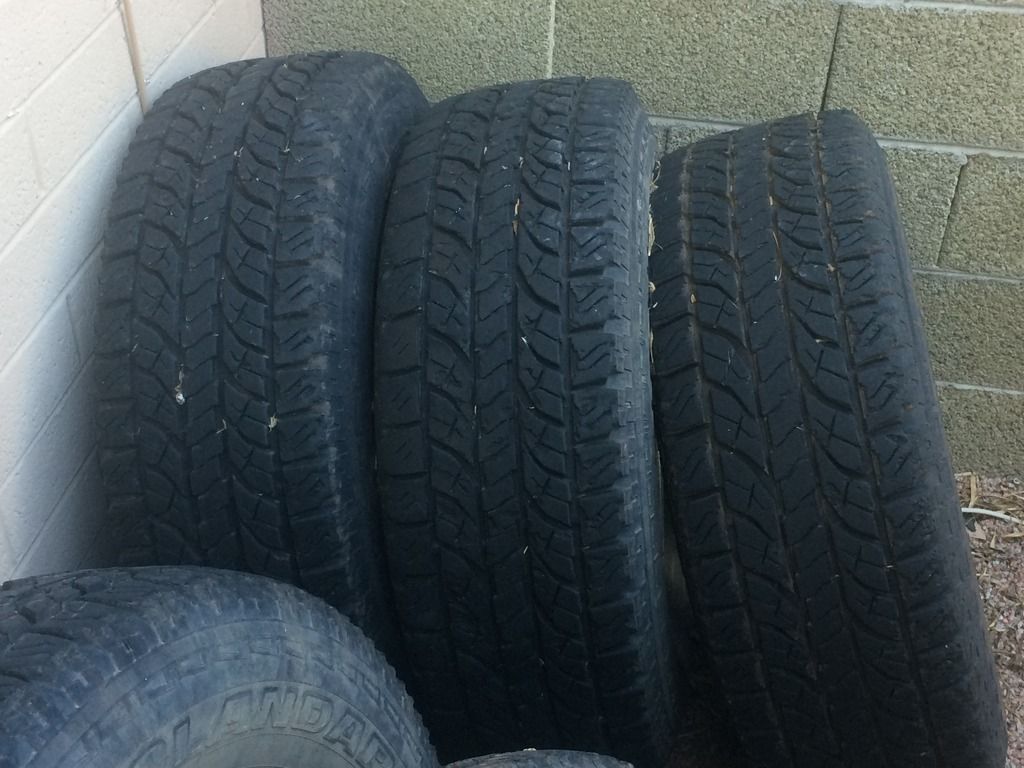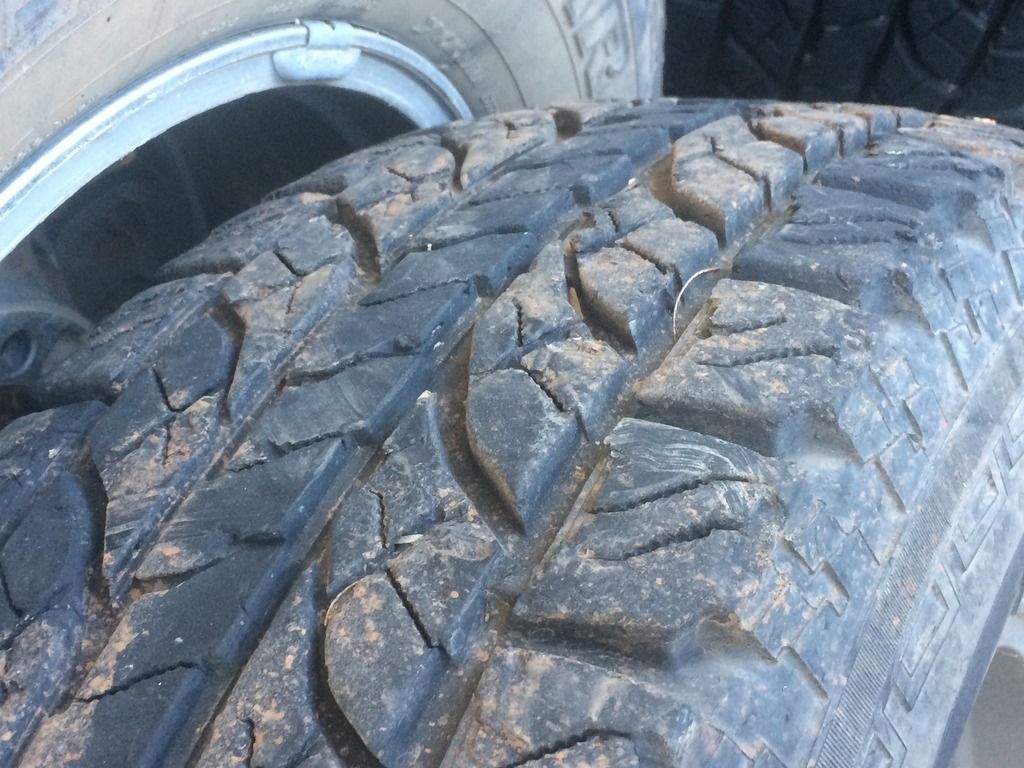 285/75/16 BFG A/T's
These are takeoffs given to me by Jimbolio but I never ended up with any 16" rims. Passing them on to the community. Worn but a good bit of life left in them.
4 tires, no rims
FREE
SOLD - GONE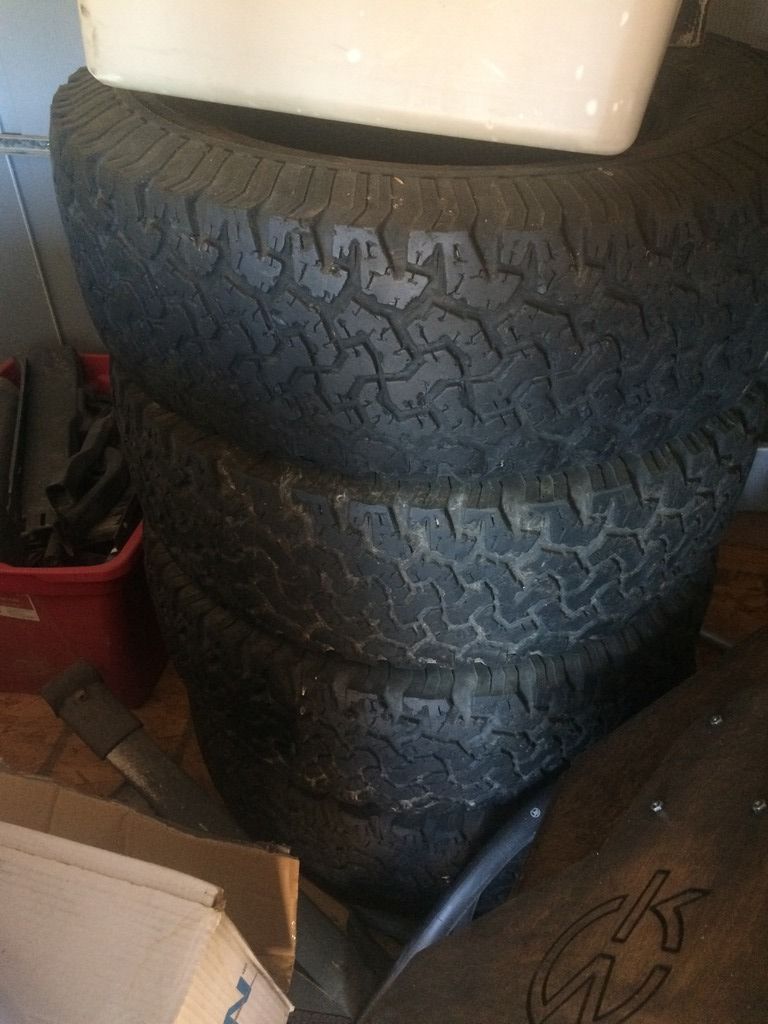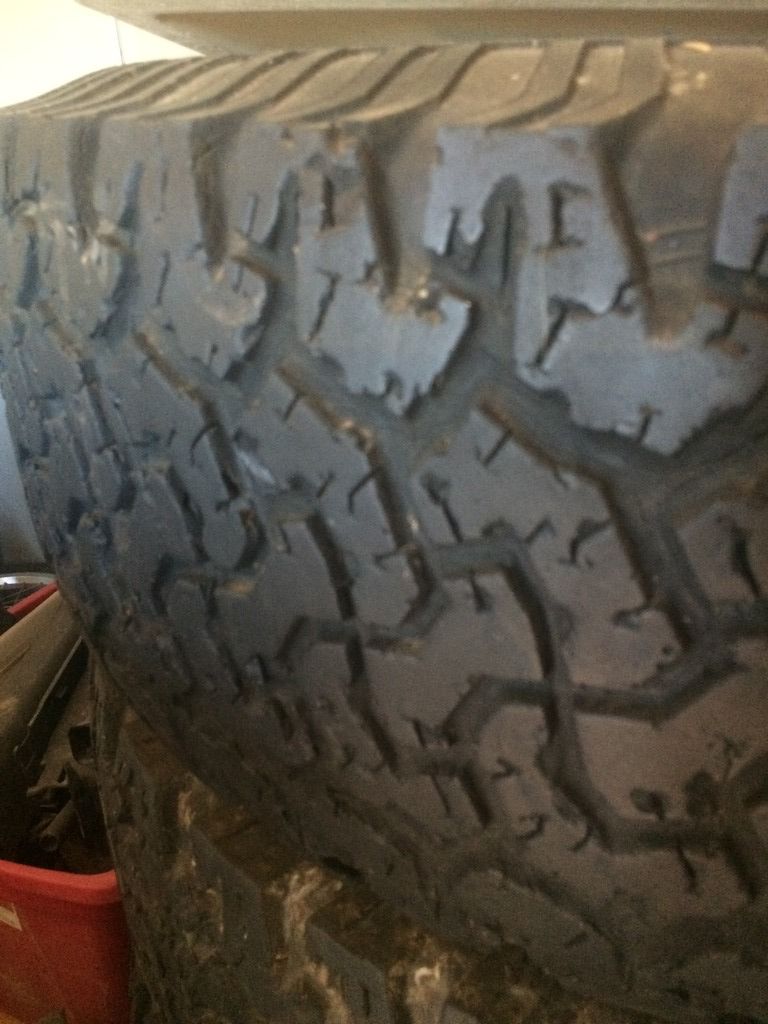 HiLift, 48" good mechanical condition + rubber noise thing for handle
$30
SOLD - PENDING PICKUP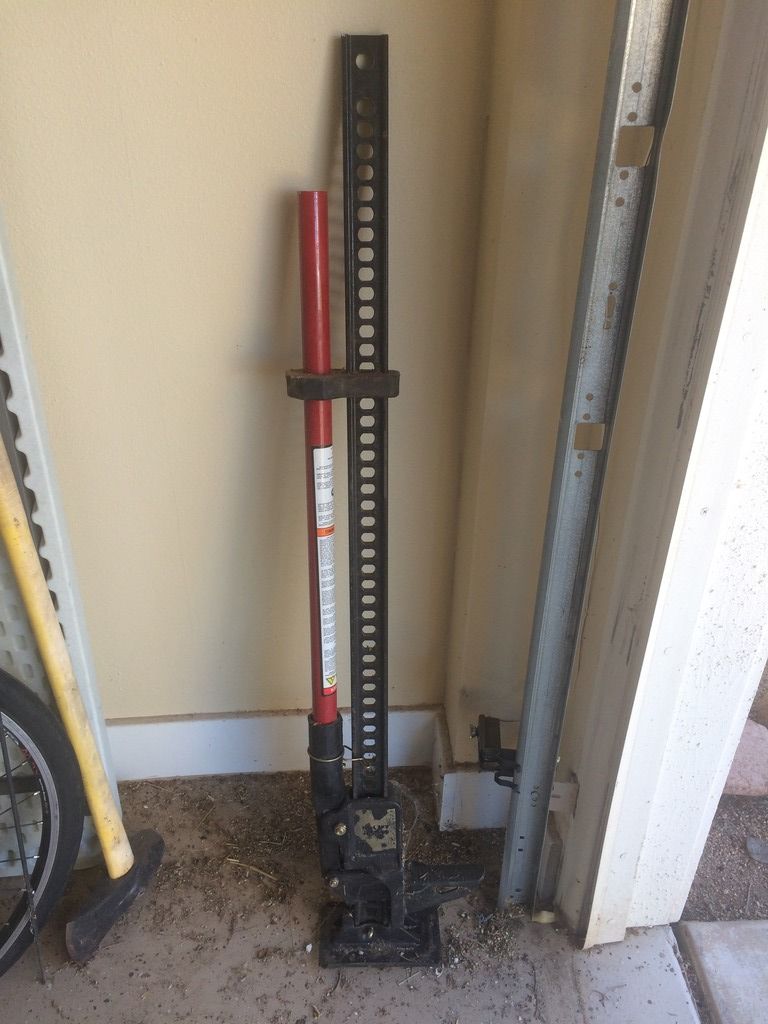 Broke-ass 2.5" FOX front coilovers. Purchased 2008. Feel a bit soft, recommend rebuild. Significant cosmetic damage. No functional damage, res body and shafts good. Obviously sold AS IS.
$1M
SOLD - GONE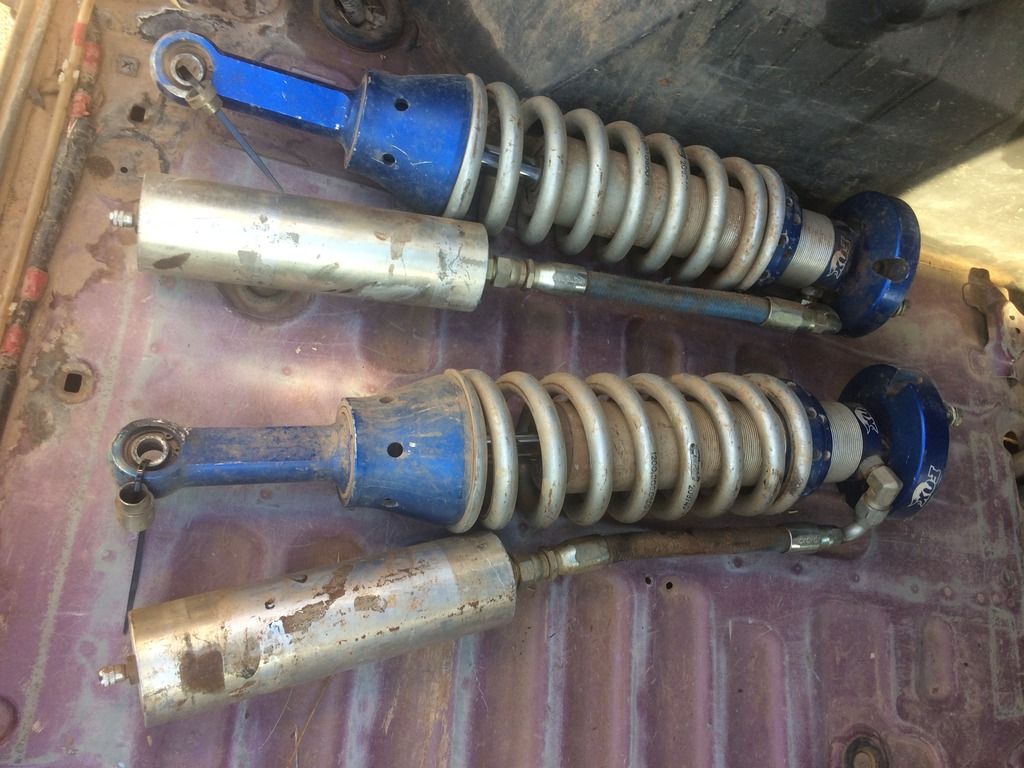 Broke-dick 2.0" FOX rear shocks. One is completely missing a res, the other was recently rebuilt. If you can salvage them, do it.
FREE
SOLD - GONE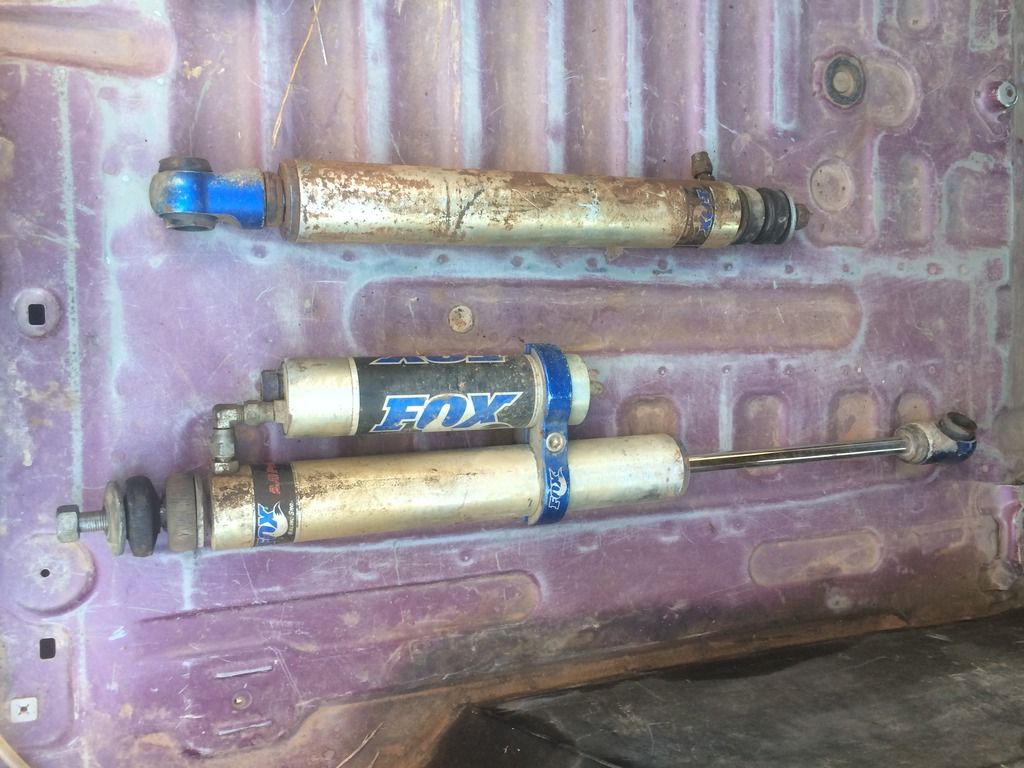 Bilstein 'off-road package' rear shocks
Rear stock springs
FREE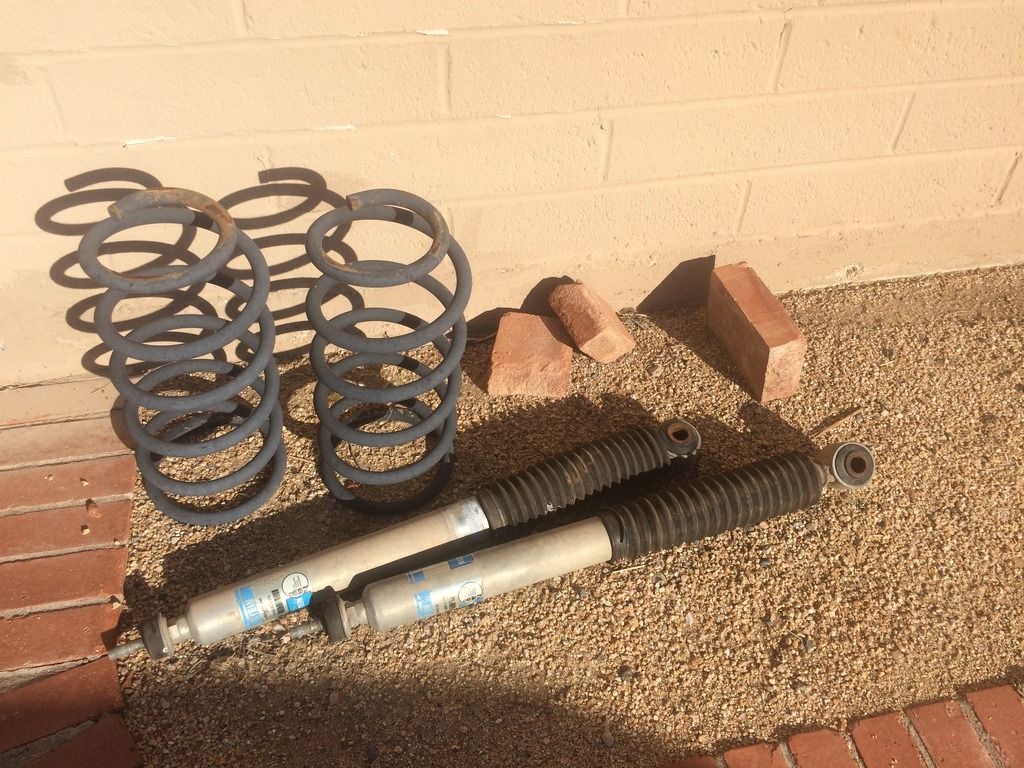 Stock front coilover (spacers not included) -
FREE
All Pro 3" rear lift springs, low miles, sat in back yard for many years -
$5
(so I can go to Arby's)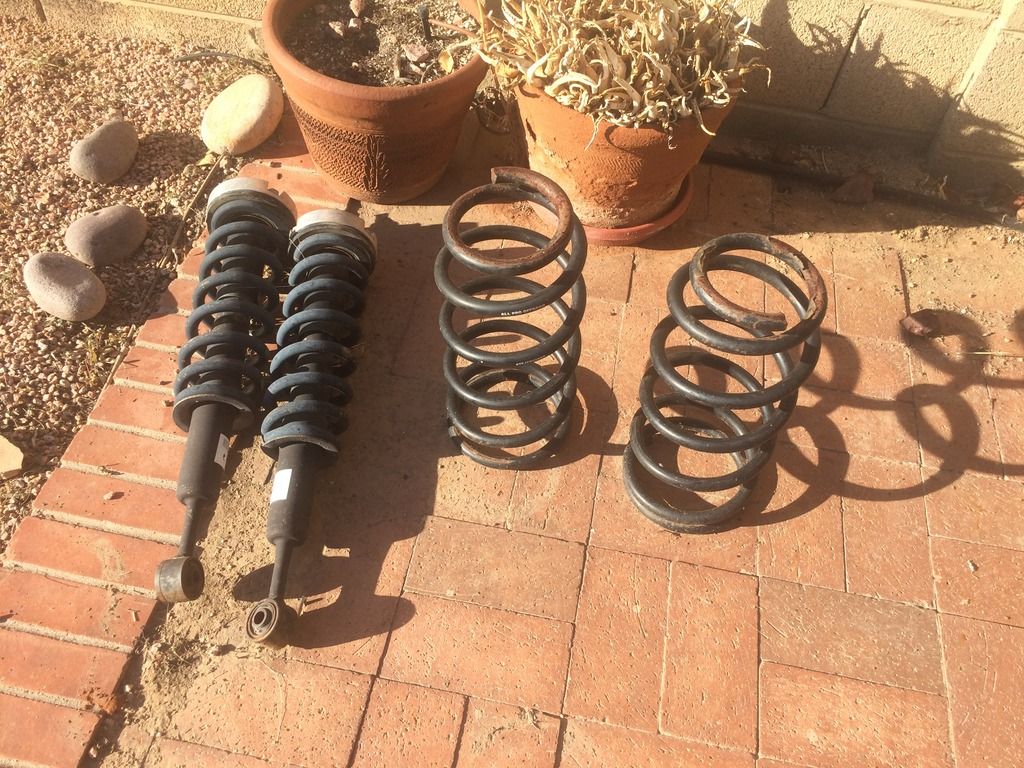 M-PAC rack and shotgun rack (my FJ's rear door skin optional
)
mounting hardware rusty due to nature of my FJ, rack is OK
included but not pictured: shotgun scabbard, stored indoors, good condition
$150
SOLD - GONE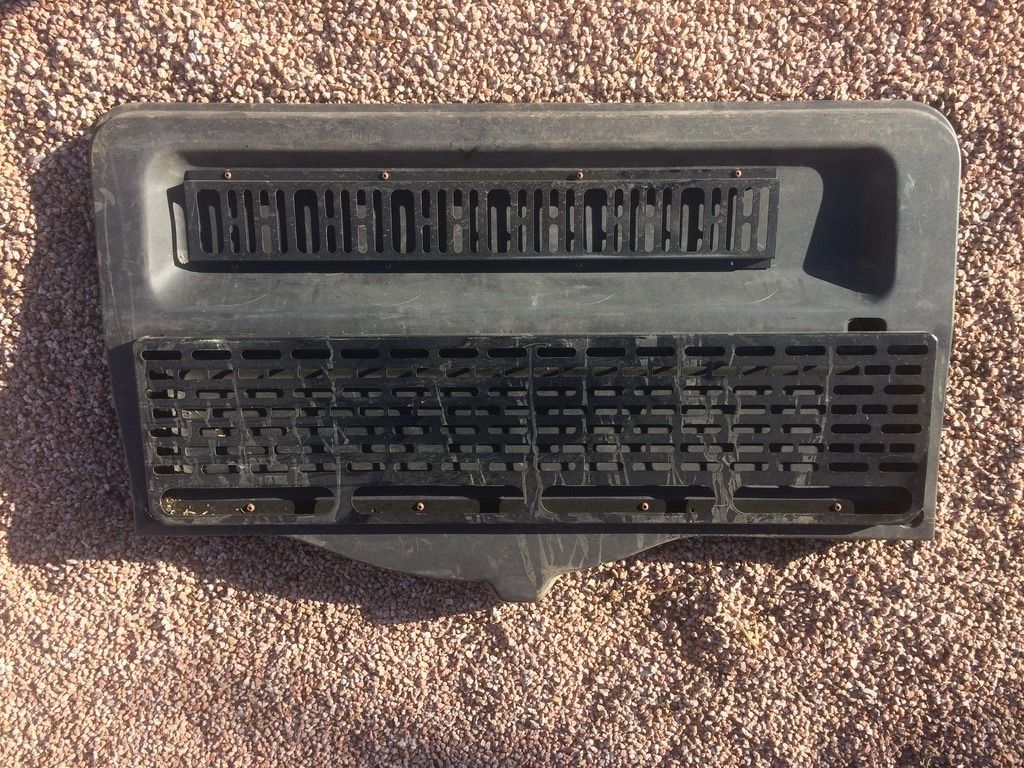 Damaged All-Pro sliders. These were taken off a wrecked FJ (the famous cliff dive at TM). Note bend on rear section of right slider, also a large dent there.
FREE
SOLD - GONE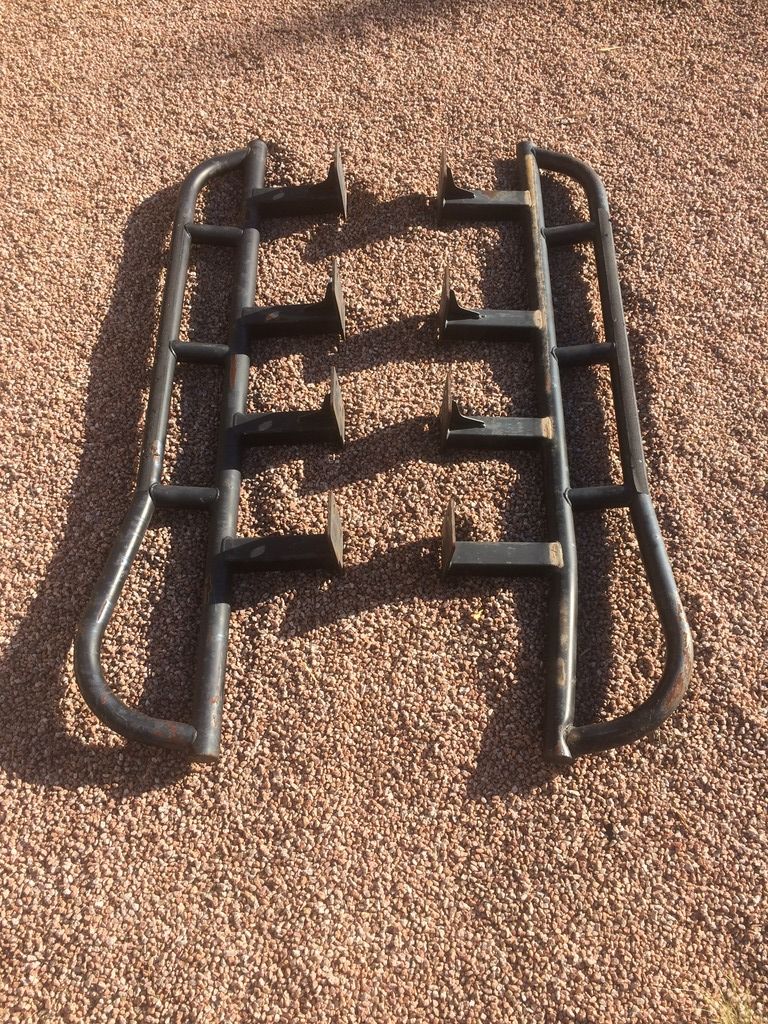 Bilstein 'off-road package' front shocks - SOLD - PENDING PICKUP
Unknown rear lift springs (reasonable rate, height, lift)
stock front springs
FREE
Severely beaten All Pro t-case skid. Needs to be bent flat, currently contacts exhaust.
FREE
SOLD - GONE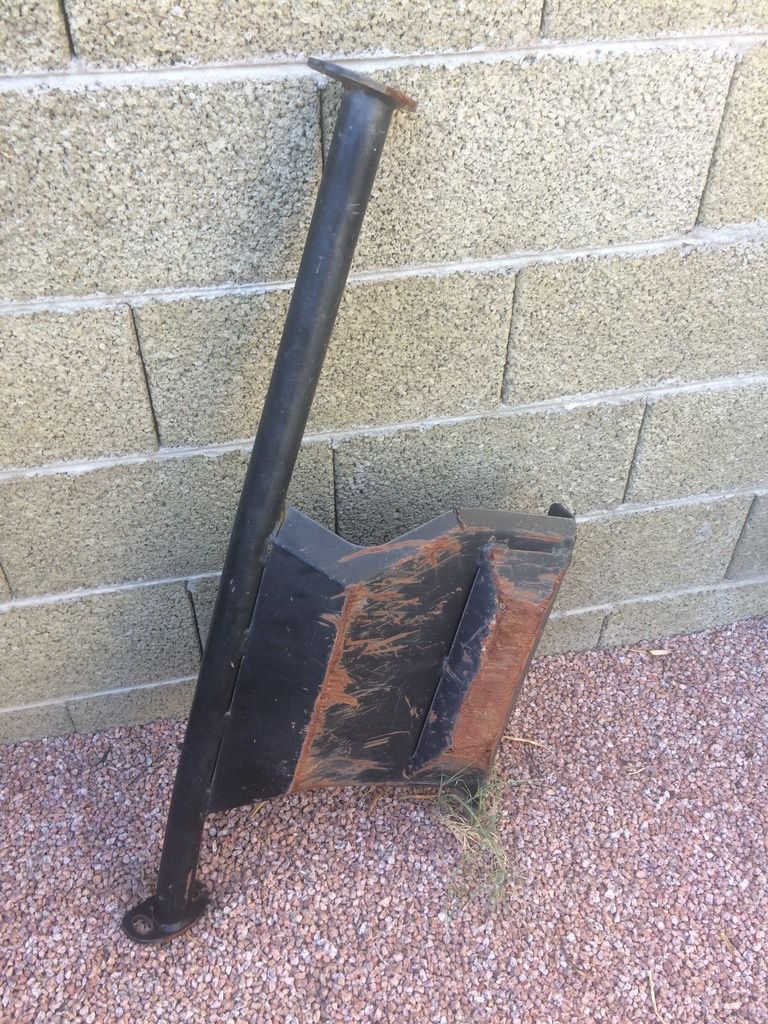 Stock exhaust, no damage
FREE
SOLD - PENDING PICKUP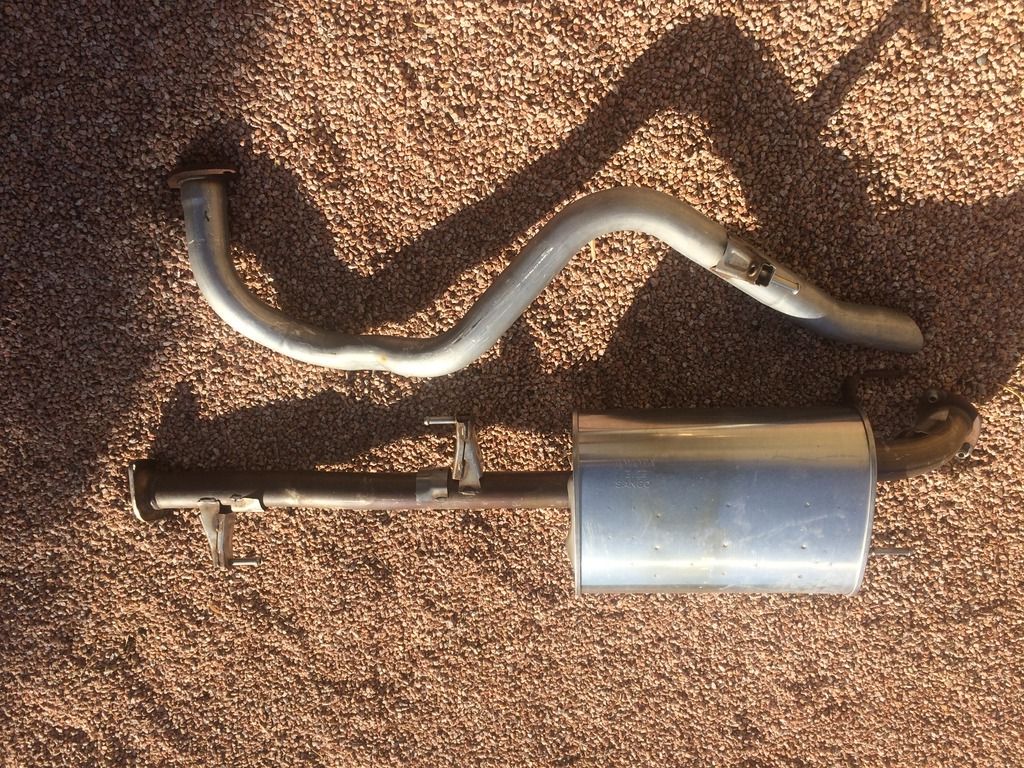 Half a drive shaft! Splines a bit rusty.
FREE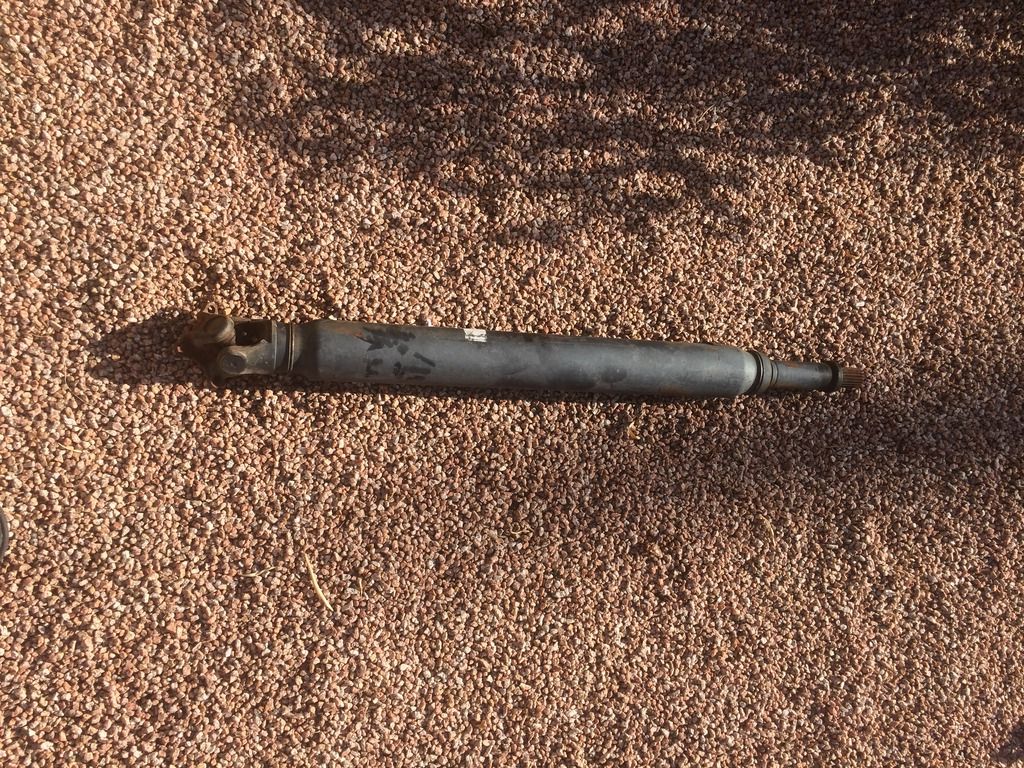 Front sway bar, no links
FREE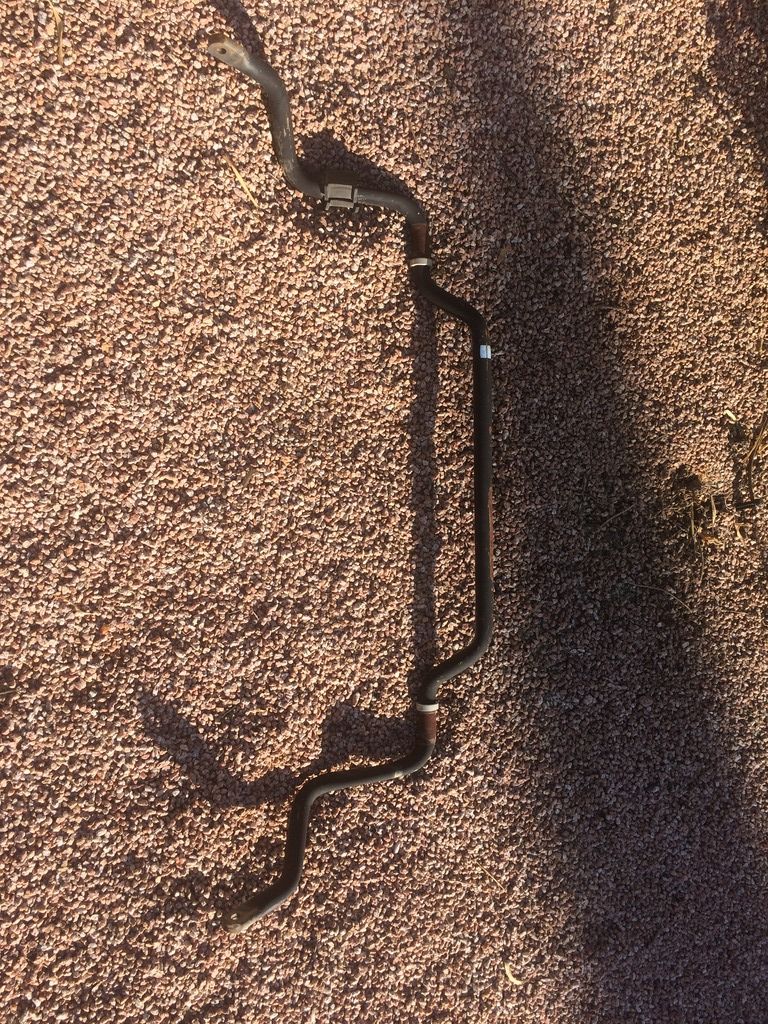 Rear sway bar, with links
FREE