11/13/16 update:
I got wayyy too lazy on getting this sold, still have it and it needs to go soon. I'm putting it on eBay next week. In the meantime, super secret AZFJ price -
$6,500
firm takes it.
If you know any interested parties please share otherwise eBay it is.
Thanks!
---
2007 Black Cherry FJ Cruiser
4x4, Auto
~85,000 miles
$11,500
The day has finally come to say goodbye to my beloved FJ. Unfortunately I do not have time as I did many years ago to go out and rock it every weekend and it's sad to own such a thing and not properly use it.
Included/installed mods:
- 1.75x.120 DOM 8-point, poly-bushing-mounted internal roll cage
- 2x red/black PRP Daily Driver seats (cage-mounted on tabs)
- comp cut rear: rear corners of body completely removed, custom oversize rear internal fenders
- shortened frame, rear removed to even with rear body mounts
- brand new (few hundred miles) OME kit, professionally installed by Sierra Expeditions
- 5x 315/75/17 Treadwright Guard Dogs
- All Pro front/IFS skid
- All Pro T-case skid
- All Pro transmission skid
- All Pro rear links
- rear link mount skids (frame), custom
- ICON tube UCA's
- custom front tube bumper
- AFE air intake, cone filter
- stock roof rack
The interior is stripped down to the metal, the only remaining parts are the dashboard (functioning radio, A/C and heat, all instruments, etc), center console, and front door skins. Exterior is SEVERELY pinstriped with some body damage. Front glass replaced in 2012, no cracks.
Current form:
This FJ has seen about everything... from no-door wheeling in Moab,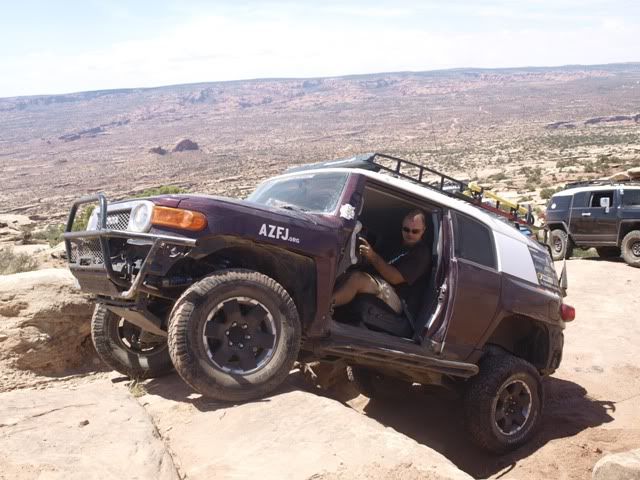 to overloaded 40-day expeditions with a roof tent, dual batteries, refrigerator, etc,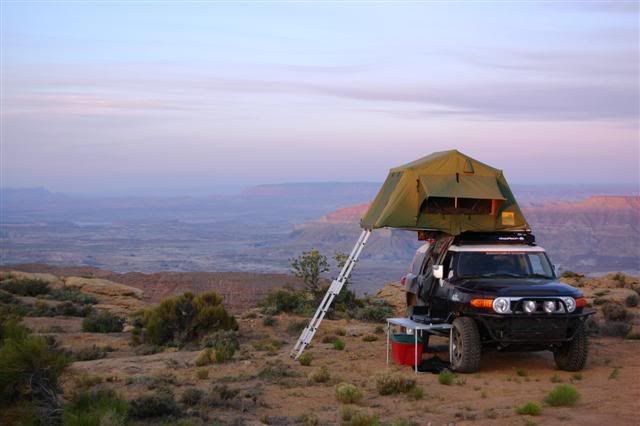 but mostly just a crap ton of AZ rock crawling.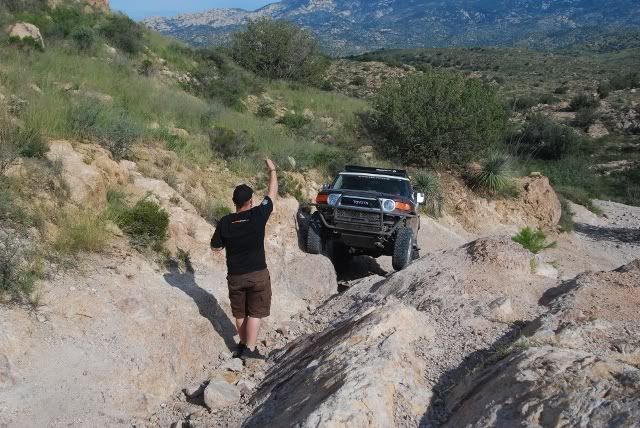 Cage in progress: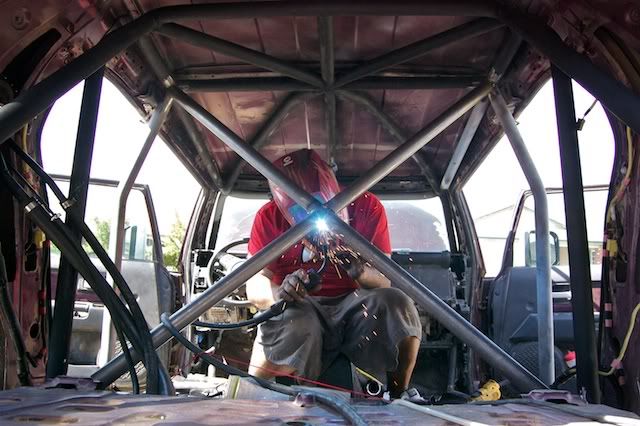 Cage and rear fenders before paint: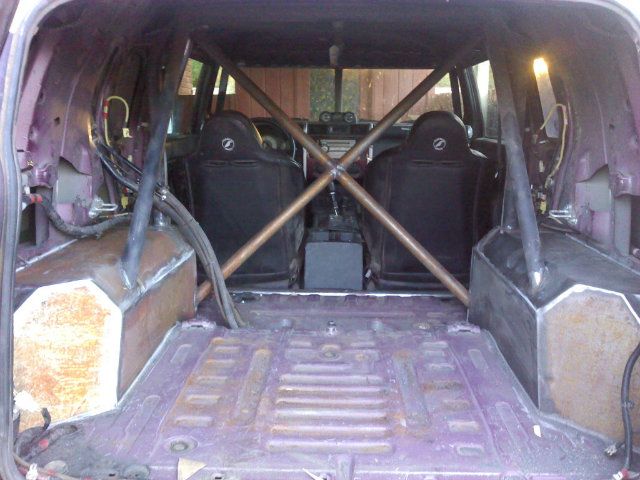 Re-routed stock fuel system before paint; works normally, no codes, passes and is current with emissions testing.
Frame shortened to below rear door / even with rear body mounts: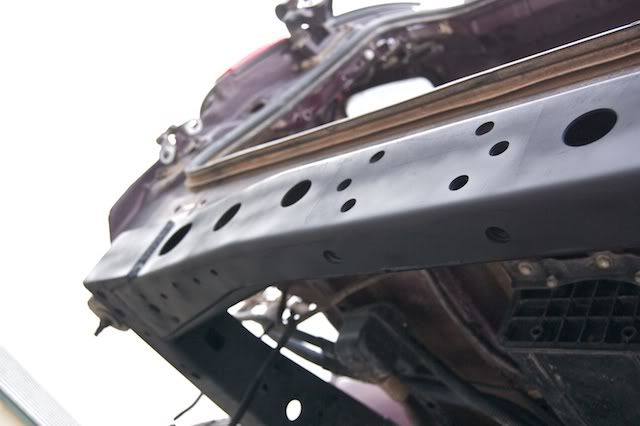 The 35's fit the clearanced rear fenders and do not rub with stock (not extended) bump stops. The front is typical for 35" FJ's, they clear decently with chopped body mounts but will rub.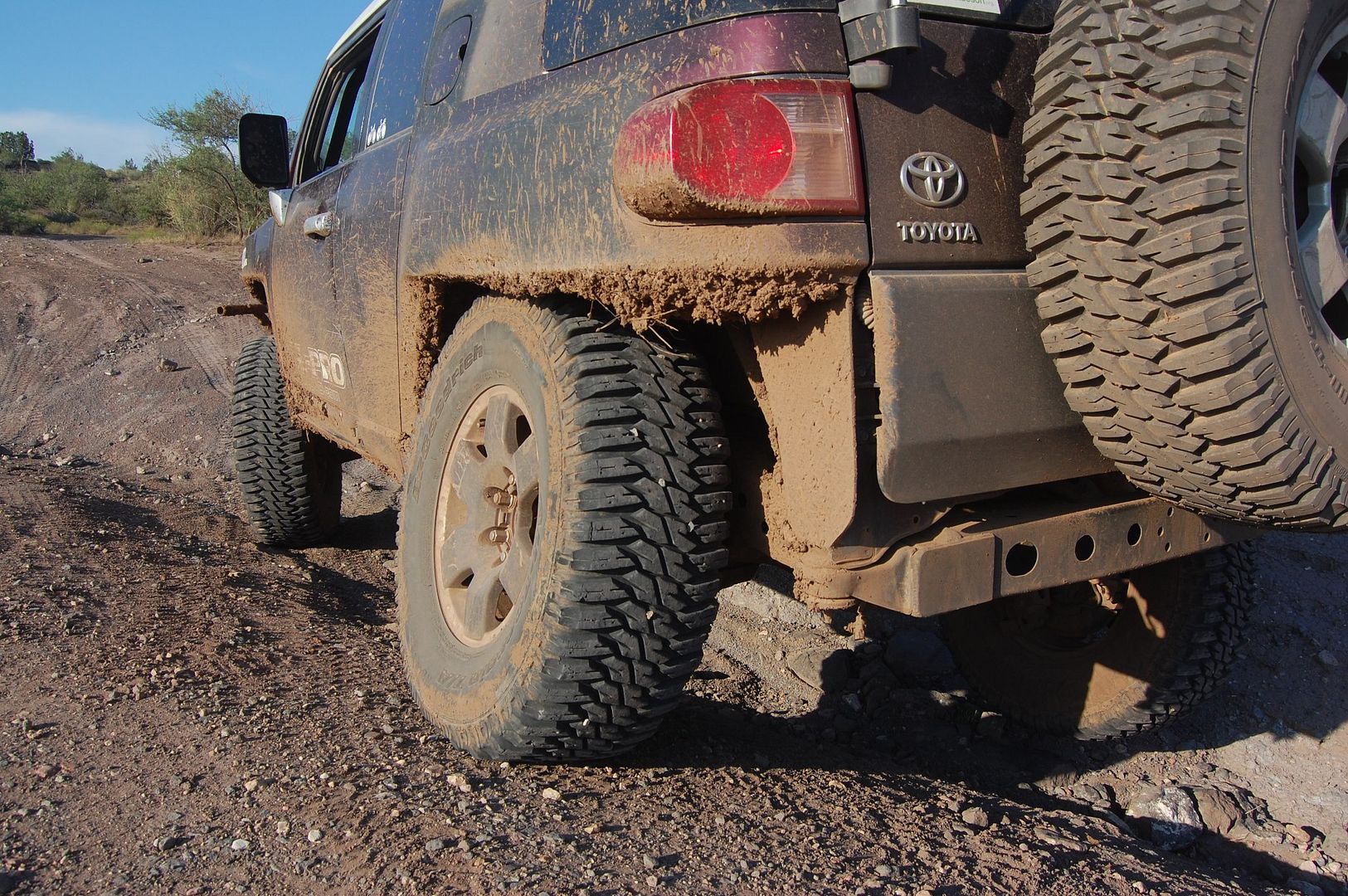 Ideal buyer knows what this is and wants to a) take it to the next level with long travel or SAS or b) wants an FJ they can just enjoy the crap out of.
TLDR: 85,000 miles, stock drivetrain in excellent condition, otherwise totally jacked up and stripped down with a roll cage
Inquiries, post or PM.
Lots of pictures and history (mostly early days):
www.fjcruiserforums.co...herry.html
www.azfj.org/index.php...sc&start=0