Yes sir,
The tuner that I installed inline worked like a champ. It took a little finagleing on the phone with their support to get the software to program it working on Win10, but once it was, it was super easy. Just have all your parameters in hand before:
Original Gears 3.91:1, new gears <4.88:1>
Tire size Original (Mine were 265/75/16) and Current tire size (Mine are 305/70/16)
The spedo was off by 17%
Now it's dead nuts on verified by Two GPS units.
Super easy to install after you program it. Just take out the driver side glove box (2 screws and a firm pull up) and it's all right there. Easy Peasy.
www.purefjcruiser.com/...cts_id=453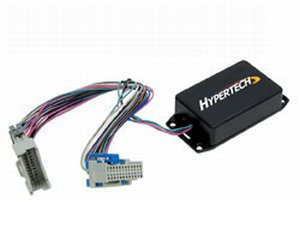 The improvements to pulling the trailer have been impressive. I was able to pull the 2,200# camper up and over the
Rimrocker trail
. I was able to climb up the highway 7% grades in 3-4th. (1st/2nd before). Made it to Ouray and back.