Jimbolio wrote:
None of this would have been possible without support from my good friends CeeFish and AZFJTOY.

Thanks guys.

I shouldn't speak for Dave, but I'm pretty sure we both regretted spending our 2:21 of totality fumbling with lens covers, focus and shutter speeds to stop and notice the surroundings and what was happening. It was WAY too quick.......

Jim is right, even though I had plans for minimal time messing with the camera and filters it didn't turn out that way. I should be able to do the next eclipse with less than 30 seconds spent on the camera during totality.
Here's another version of the diamond ring portion of the eclipse. We were all surprised to see the flares along with the corona.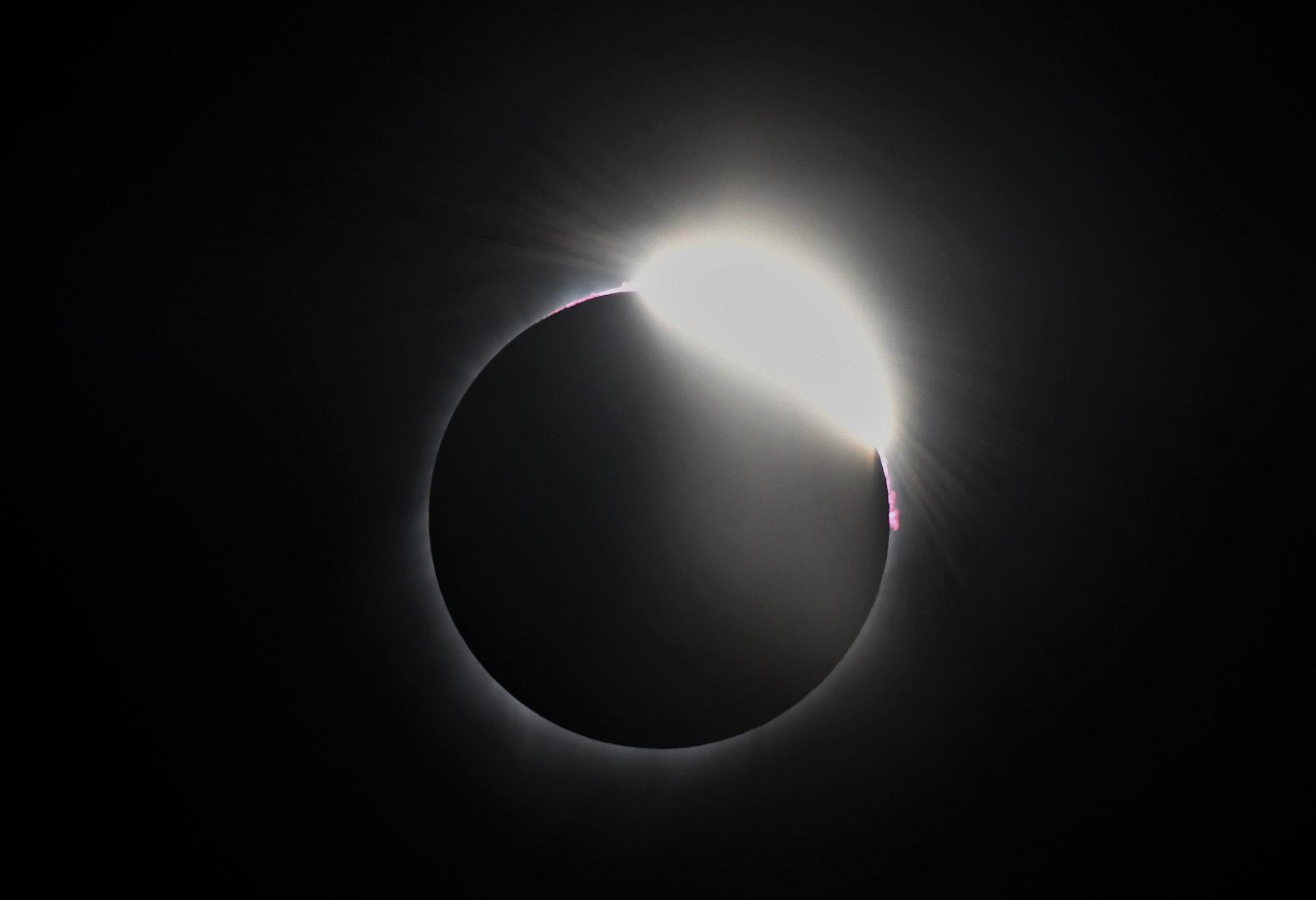 This is a series from the last minutes of the 2012 annular (not total) eclipse in 2012. I took these through a telescope in my driveway, aimed toward the White Tank mountains as the Sun was setting. Note the line of sunspots. The moon had already covered about 80% of the Sun and at this stage it was moving off. The moon is the dark circle to the right and you can see bushes, cacti and rocks along the rim of the mountain.