The trailer is done with the final photo's being posted. Thanks to everyone who chimed in, also John thank you for your solid input and wealth of knowledge you give back to the community. IT's been a journey and so happy the build is coming to an end. Won't be long ice will be coming off the trout lakes and my hard work is going to finally pay off when I launch my boat into a lake.
Was able to wire all the tail and marker lights in the frame so no wires showing except on the hitch .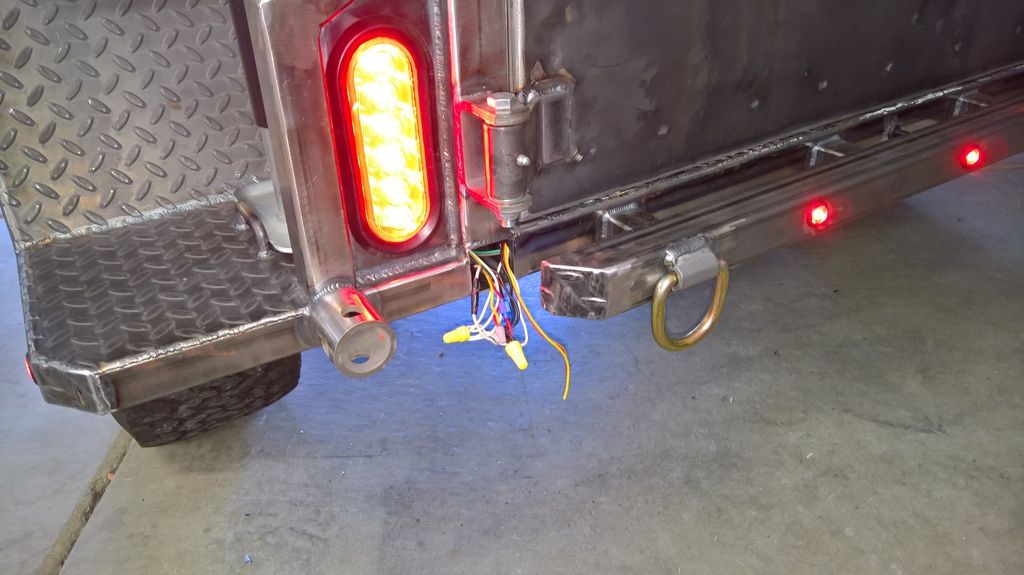 Right after the lights were wired up made my appointment with MVD to get my vin number. The woman did not check one thing on the trailer other than the size, weight and receipts for materials used for the build.Did not even check if the lights worked. I got my vin and lifetime plate was a good day.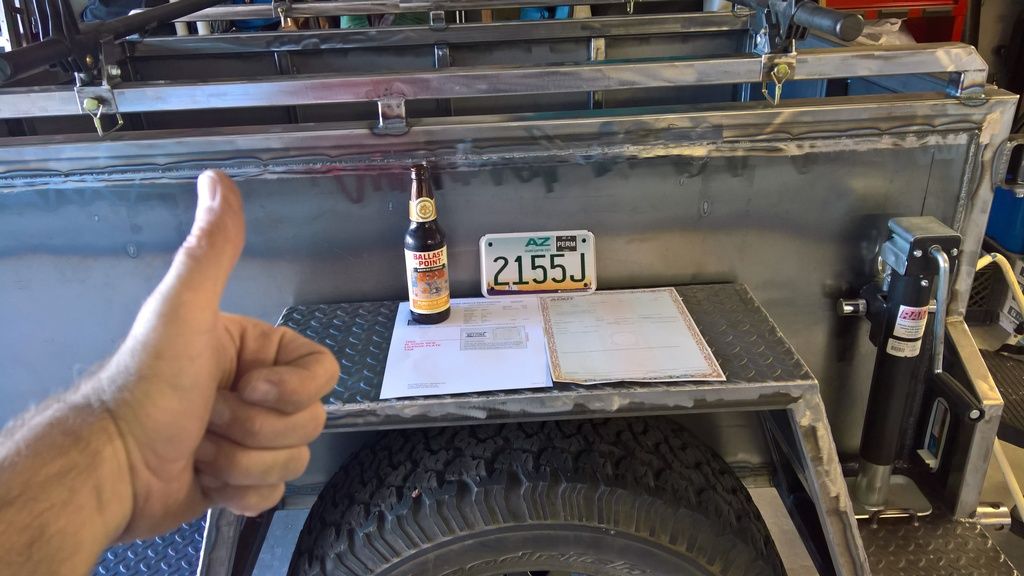 Thirteen cans of primer it took for the whole trailer.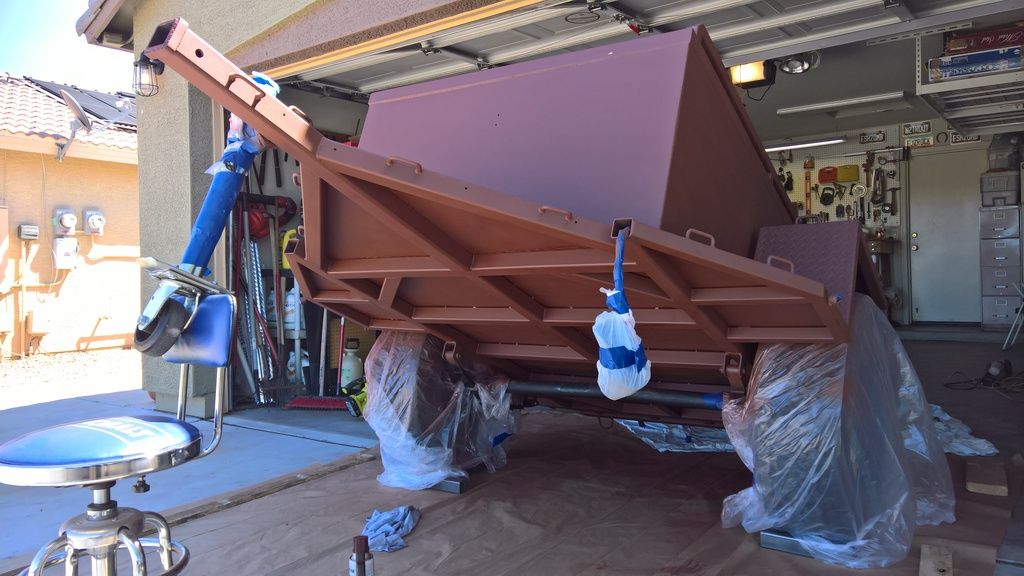 Truck bed spray liner on the whole bed of trailer and under frame, axle and leaf springs.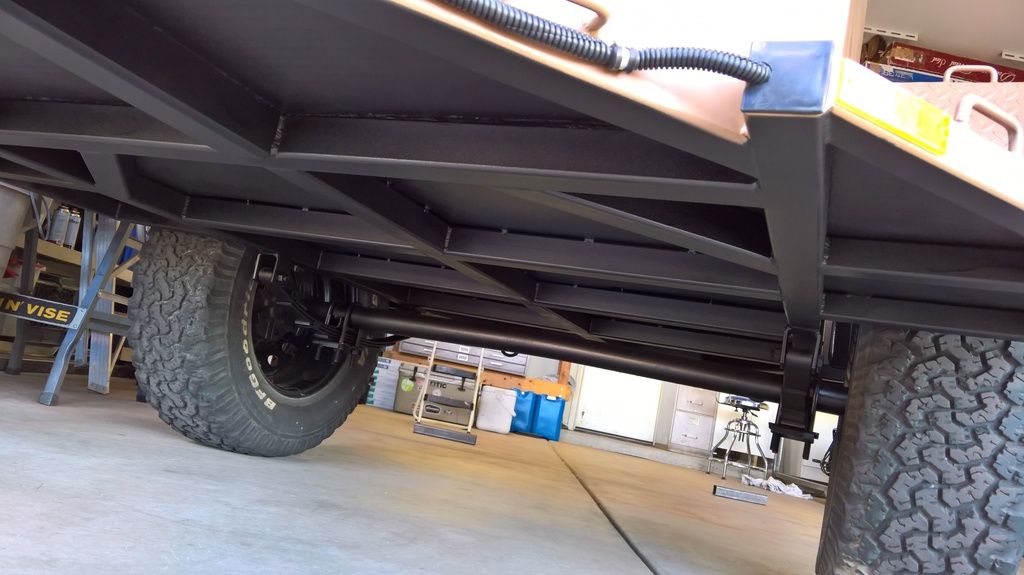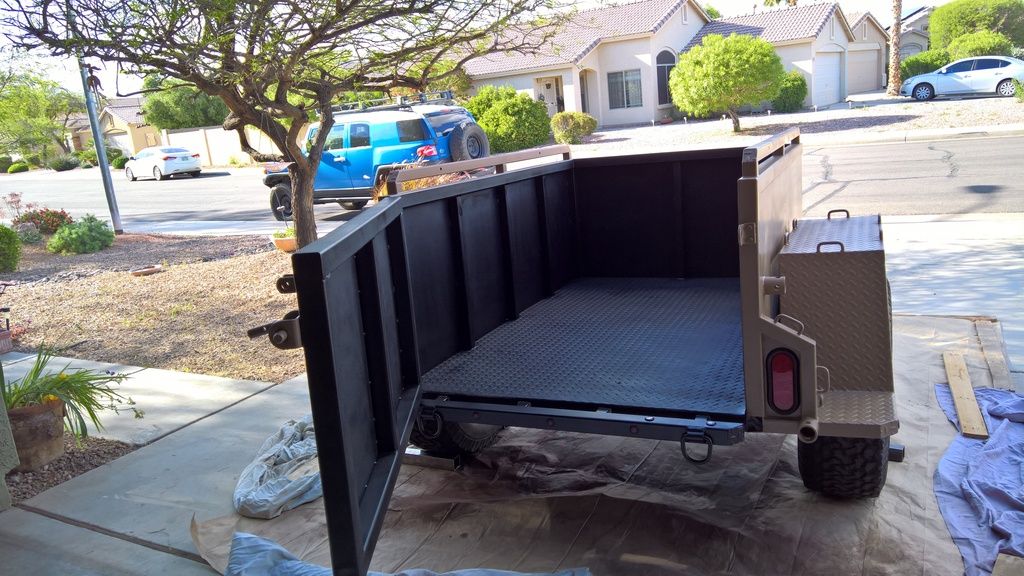 Final color was called nutmeg, rattle canned the whole trailer it really sucked. decided I wanted my cooler on the hitch and not a tool box.I made a bug sprayer shower for $15 bucks.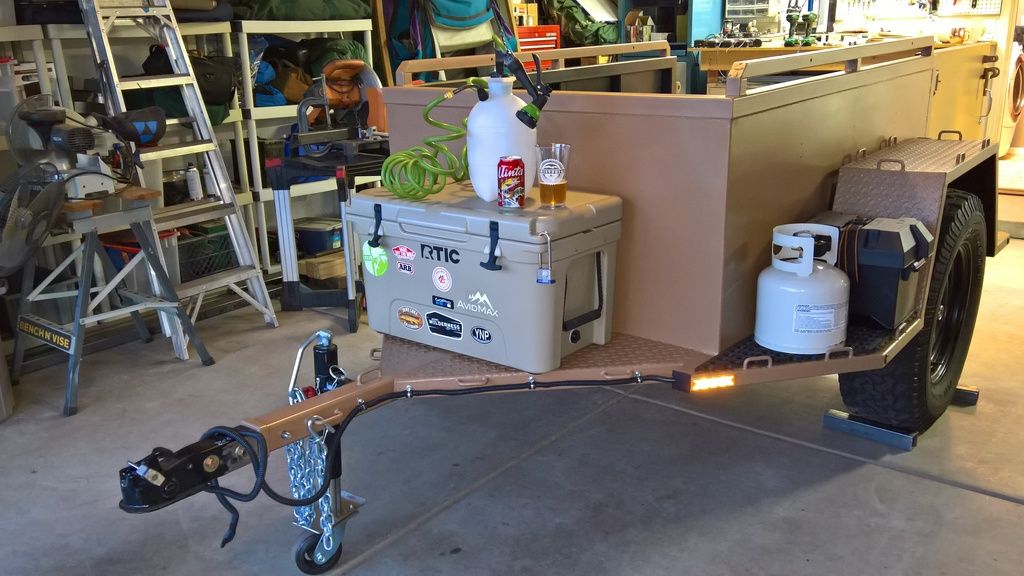 A picture with the lights on.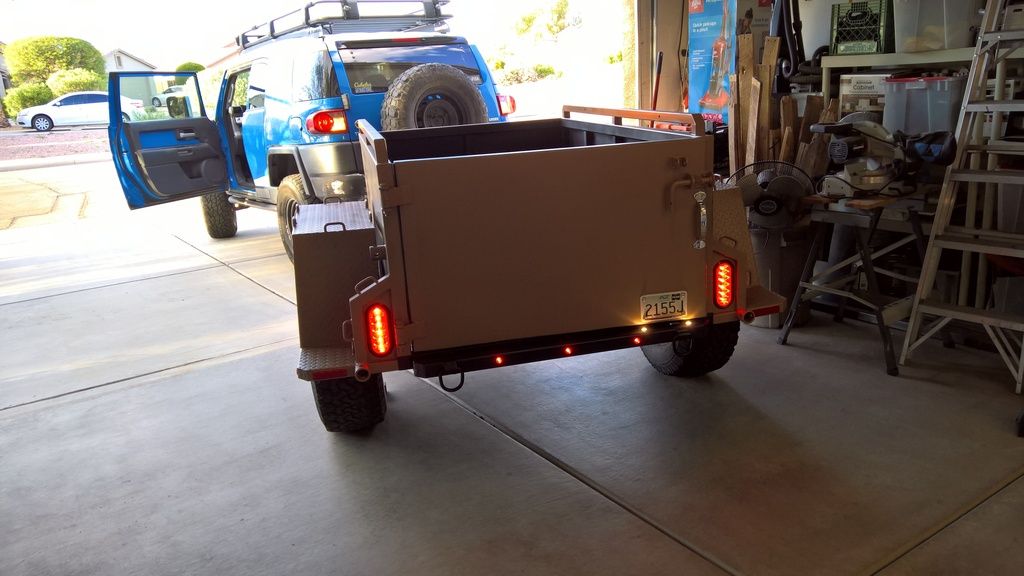 I took the trailer for a test drive to the sportsman expo at westworld 60 mile round trip .Trailer tracked and handled awesome with no sway at all.
Tight Lines
Get busy living or get busy dying
Morgan Freeman