More parts-porn here.
Good things come in small packages.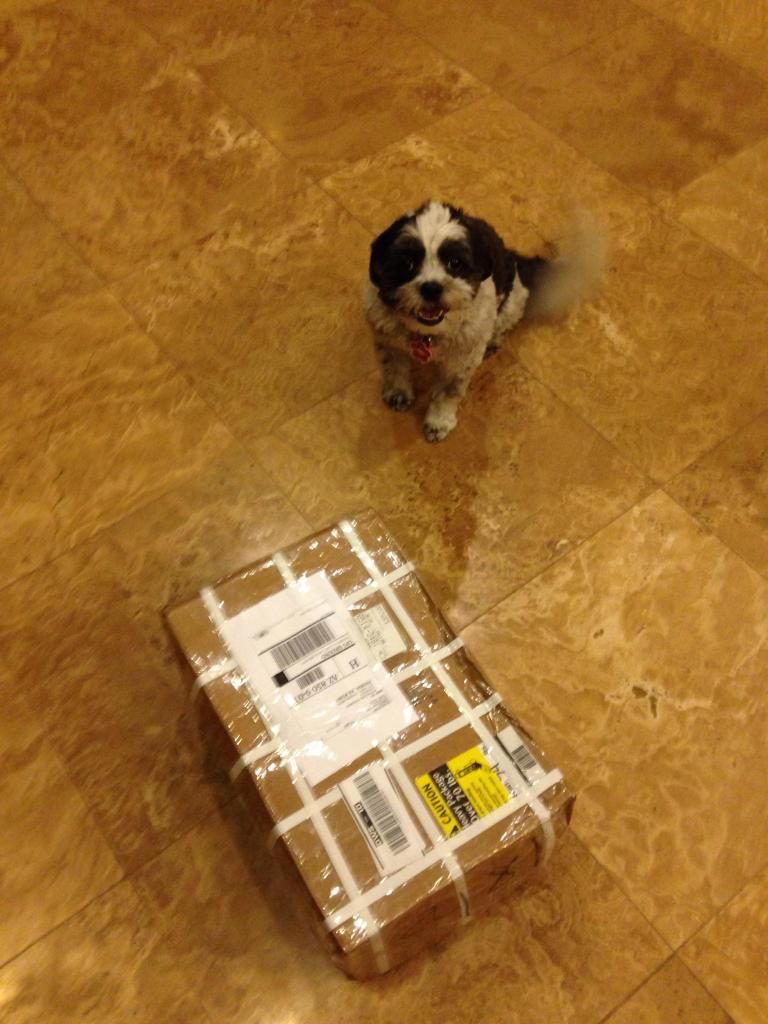 Yes, this package isn't much larger than a Shih-Tzu, but it weighed 74 pounds. You can see they boxed the parts, then triple banded the box in both directions, and then laminated it with postal tape. As it is, the cardboard was basically done. It might as well be a paper bag.
Opening the box, the first thing encountered was some actually useful swag: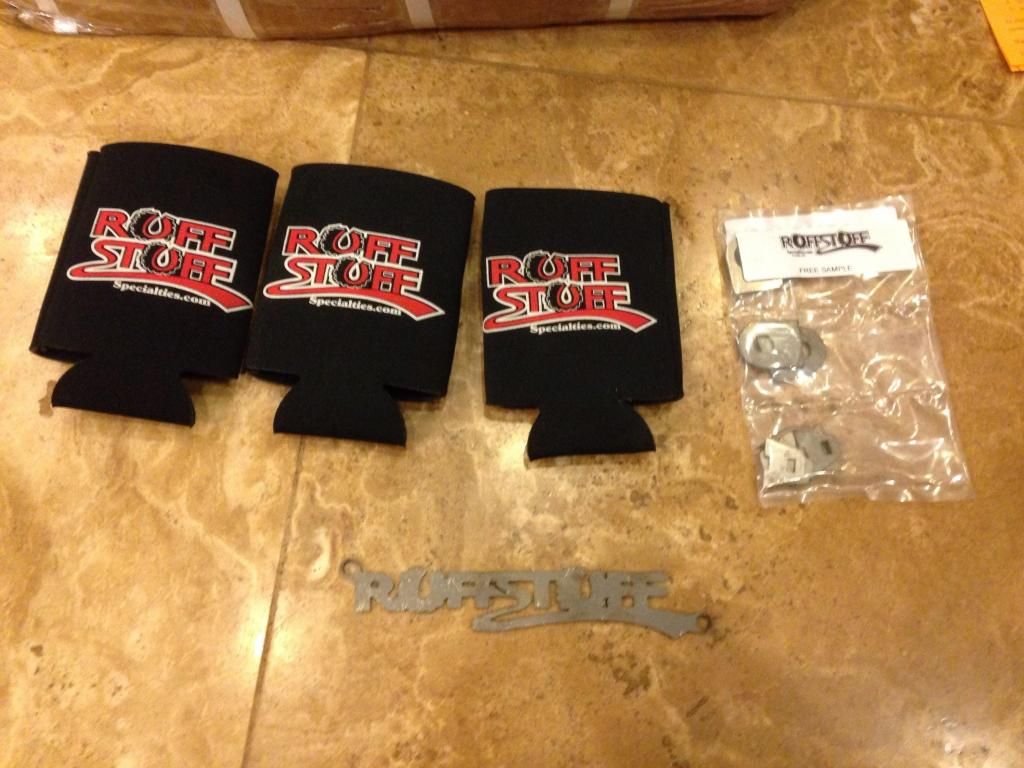 They threw in 3 beer holders, some stickers, a laser cut logo badge, and a sampler of seriously awesome tabs including brake line tabs and zip tie tabs. I was actually considering ordering some bags of tabs, including these very designs.
Under that, was my spring over axle kit. I priced around for what I needed and this was a good price. Now that I'm looking at it, I'm going to have to amend my assessment to say that it's a GREAT price.
This is SERIOUS beef, and the out-of-the-box fit up is perfect. Any guilt I was feeling for spending money to get someone else to form parts for me to weld up is absolutely GONE. This is WORTH EVERY PENNY and then some.
Take a look!
First out of the box, there were 7 badass U bolts.
By the way it was wrapped, it was immediately obvious that this was not a miscount. The FJ60 front pumpkin ridies just inside of the spring and when you go SOA, the inboard bolt has to do something different. 2 hardened bolts were right next door and look to be the same diameter and thread pitch: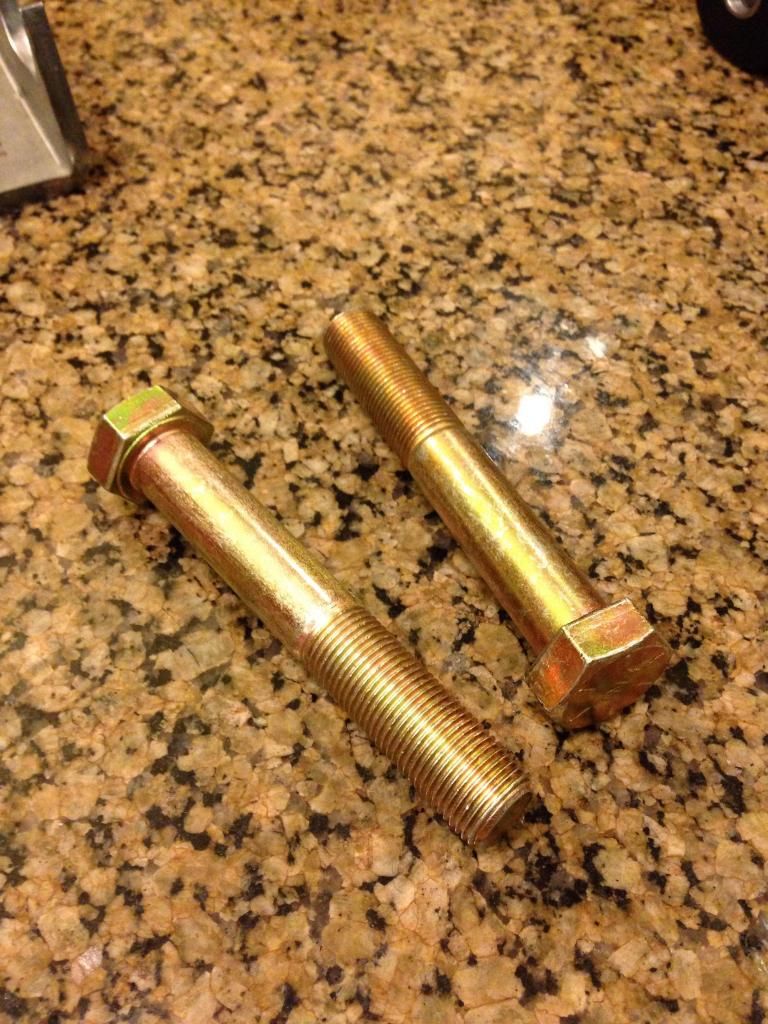 Shackle plates, extended length. These are 3/8 plate.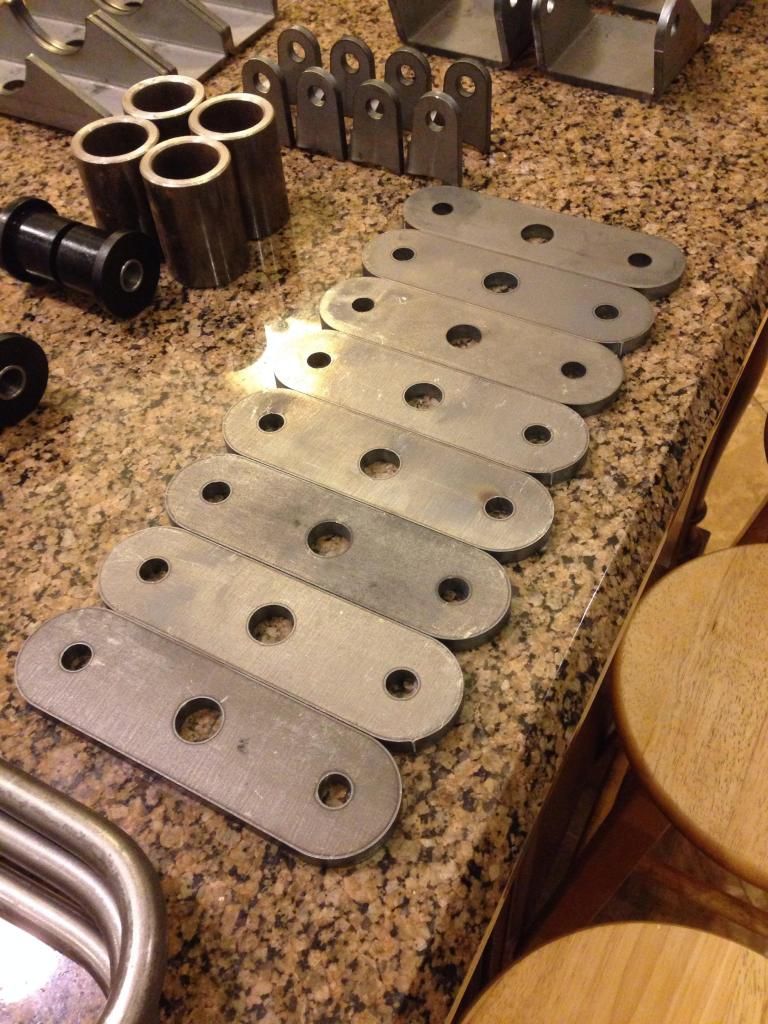 Here are the spring hangers. There are 4, one for each of the fixed ends of each leaf spring.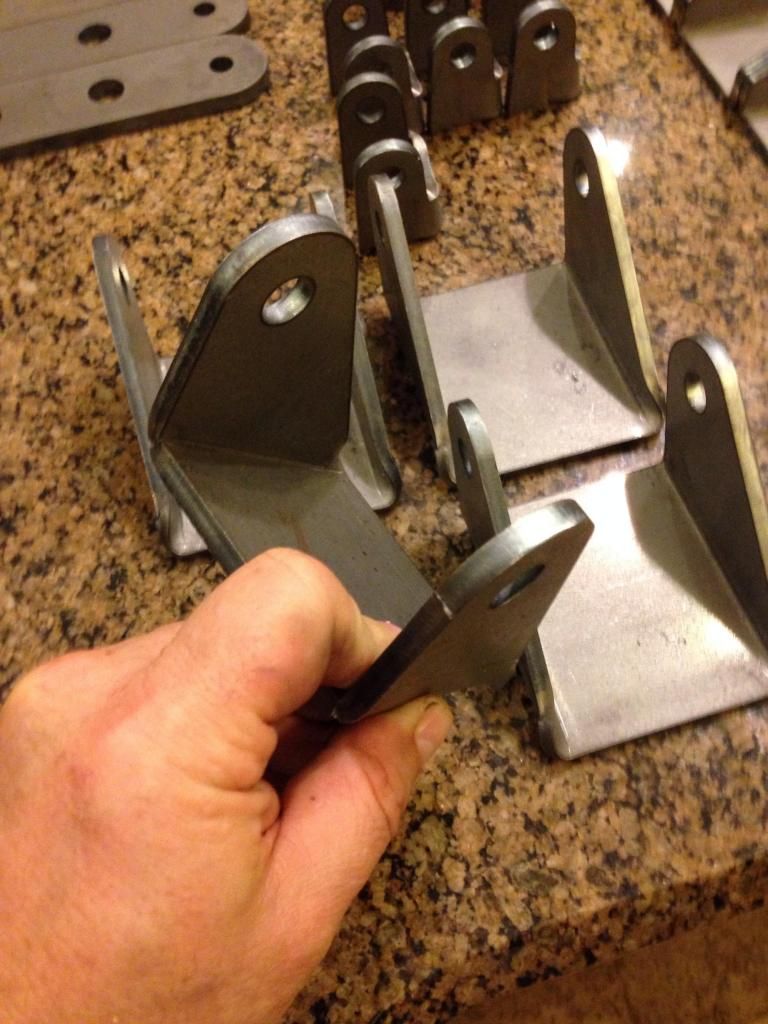 They're quarter inch plate, laser cut and press brake formed. The bends are clean and dead square. Those are some nice square cuts! Look at the perfectly straight inside creases. My press brake won't do it that clean.
Shock mounts are supplied as complete formed captures instead of as singular tabs in sets of 2: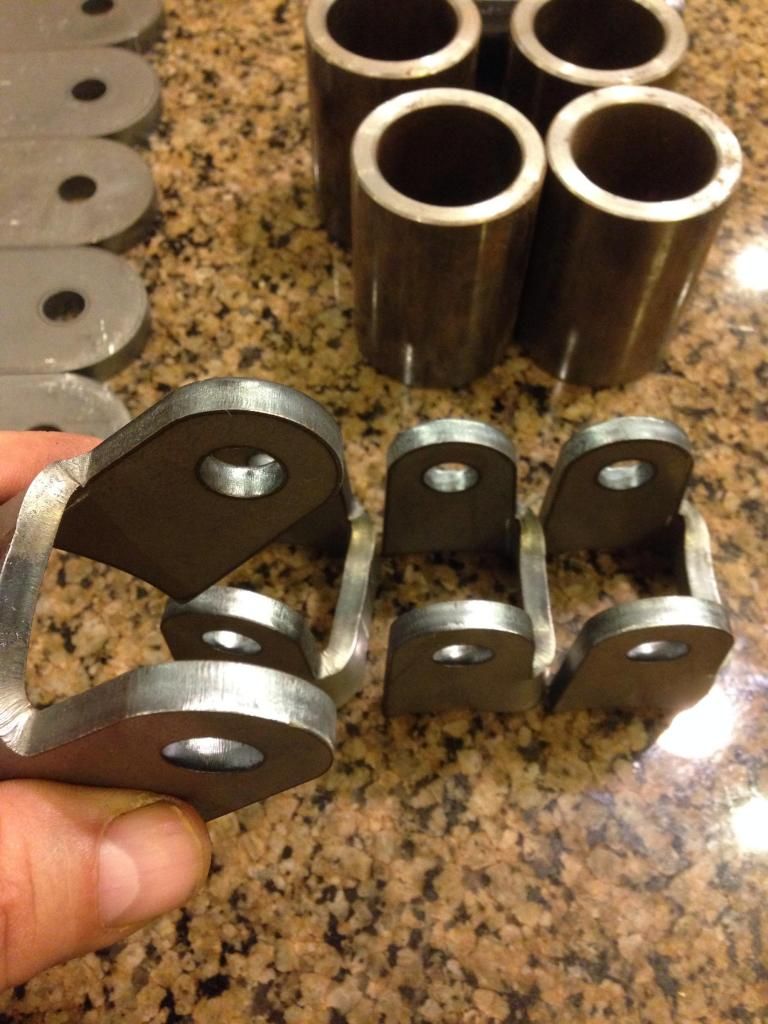 They included 4 of the typical urethane bushing sets with a through tube for a center bolt, except THEIRS are supplied with 3/16" wall DOM tubes. Everyone else uses .125 wall HREW. This is BEEF.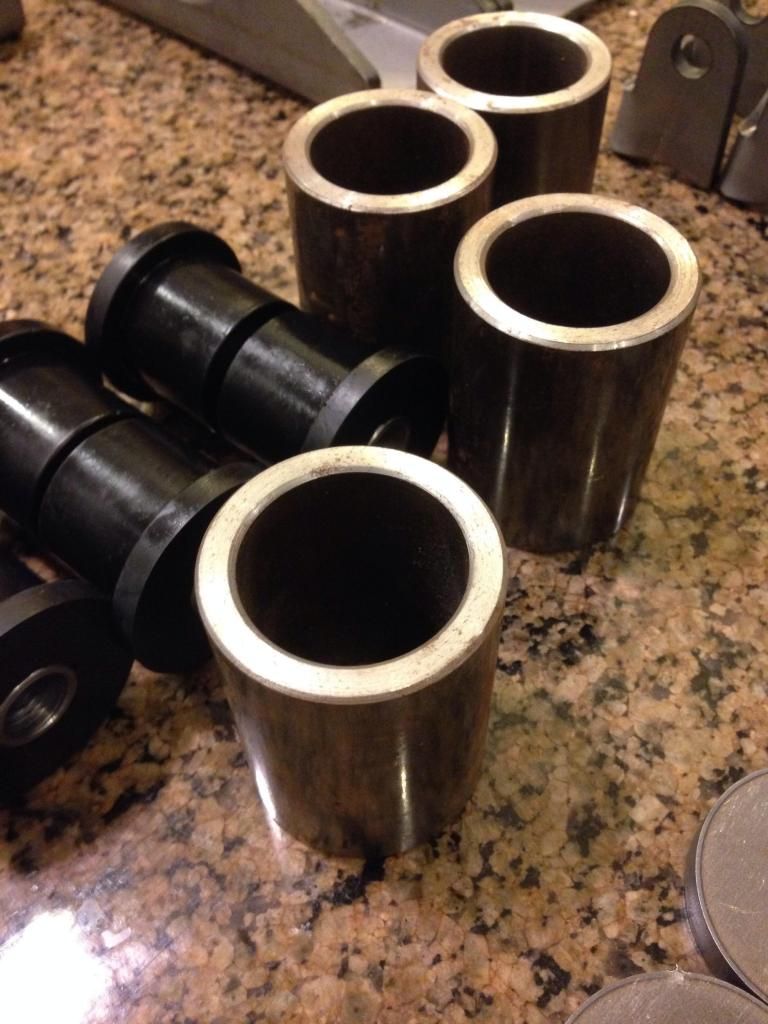 Here's the bushing mount.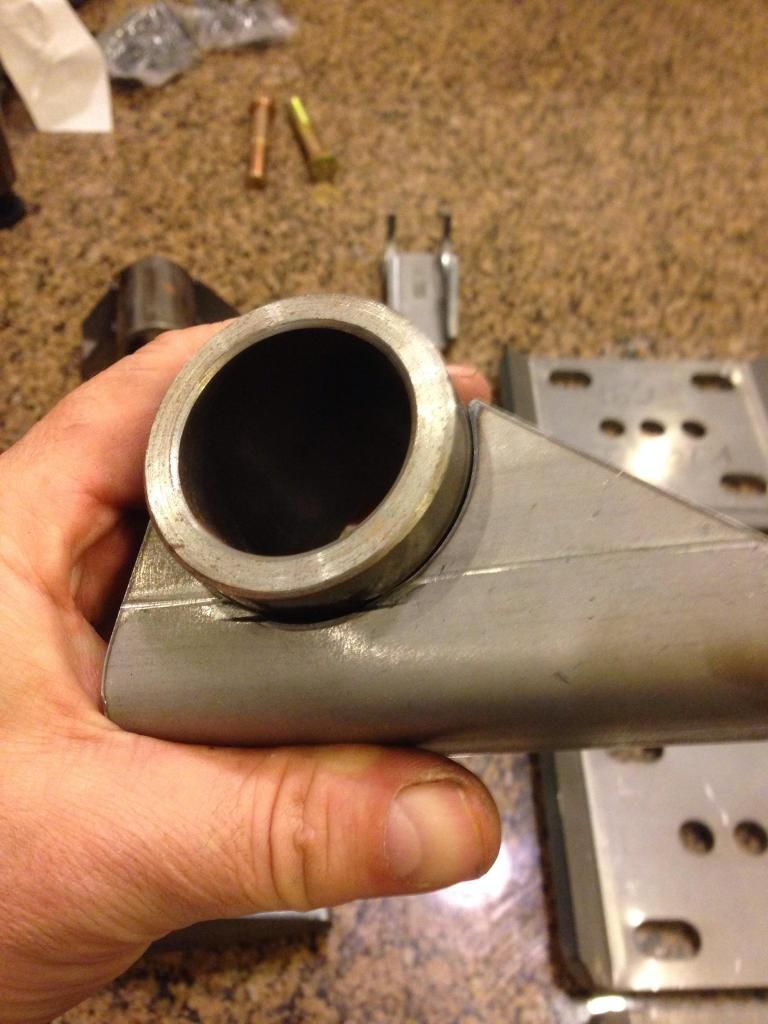 Notice the attention to detail. The fit up is dead perfect. It slides together as a tight hand fit. Remember, this is formed with thermal cuts (looks like laser) and THEN press brake bends, and it's DEAD ON aligned and still a tight slip fit. The contact between the mount and the bushing tube is greater than 180 degrees. You have to slide the tube in from the side.
These are the spring perches for the axle housing. Note that there are 3 that are alike: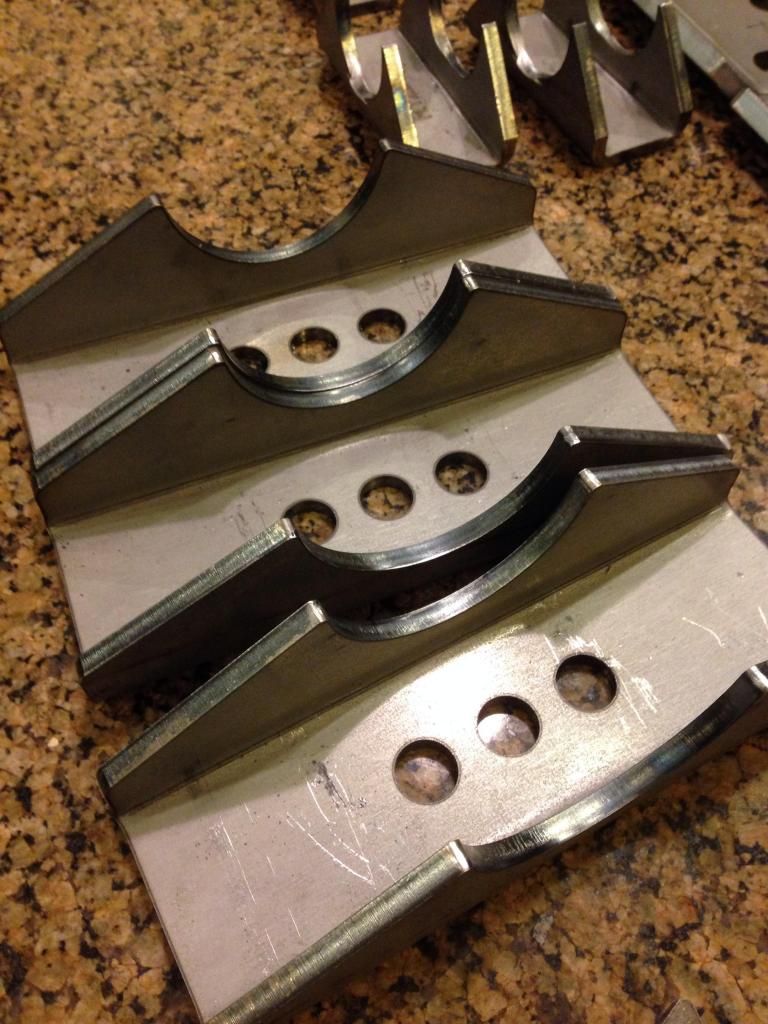 While the last one is quite different: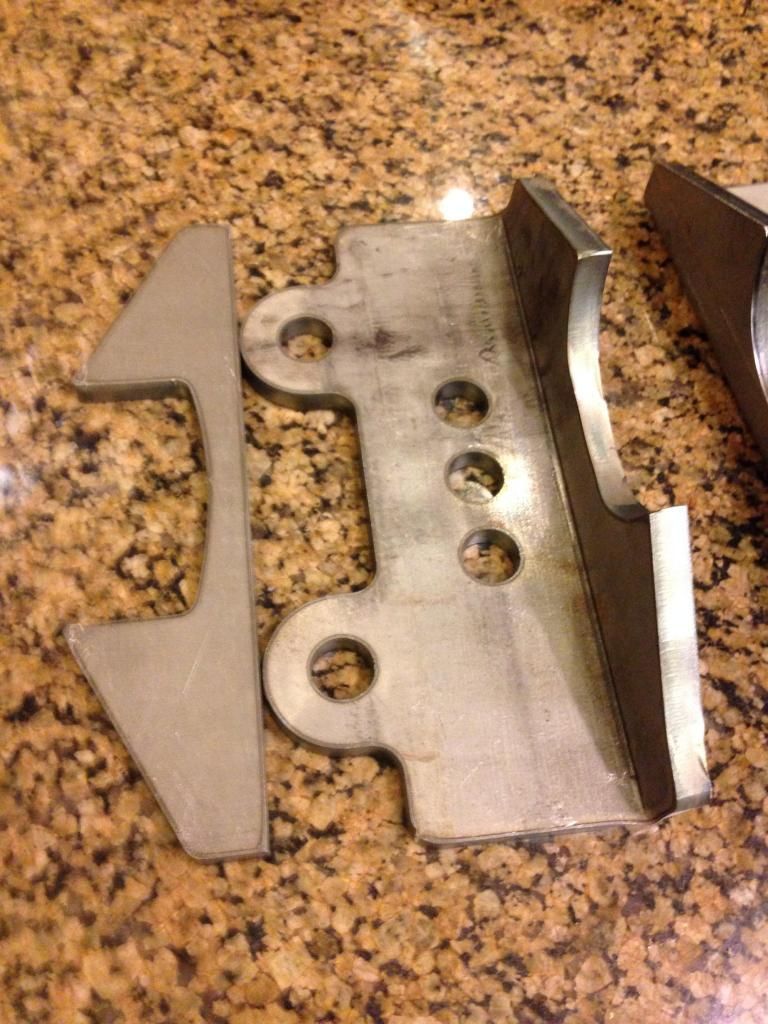 The three perches designed to sit on round tube are 1/4" plate. The 2-piece perch is 3/8".
Here, the 2 hardened bolts are obviously designed to fit through these holes, replacing where a U bolt can't be used, because the spring perch sits partially onto the pumpkin.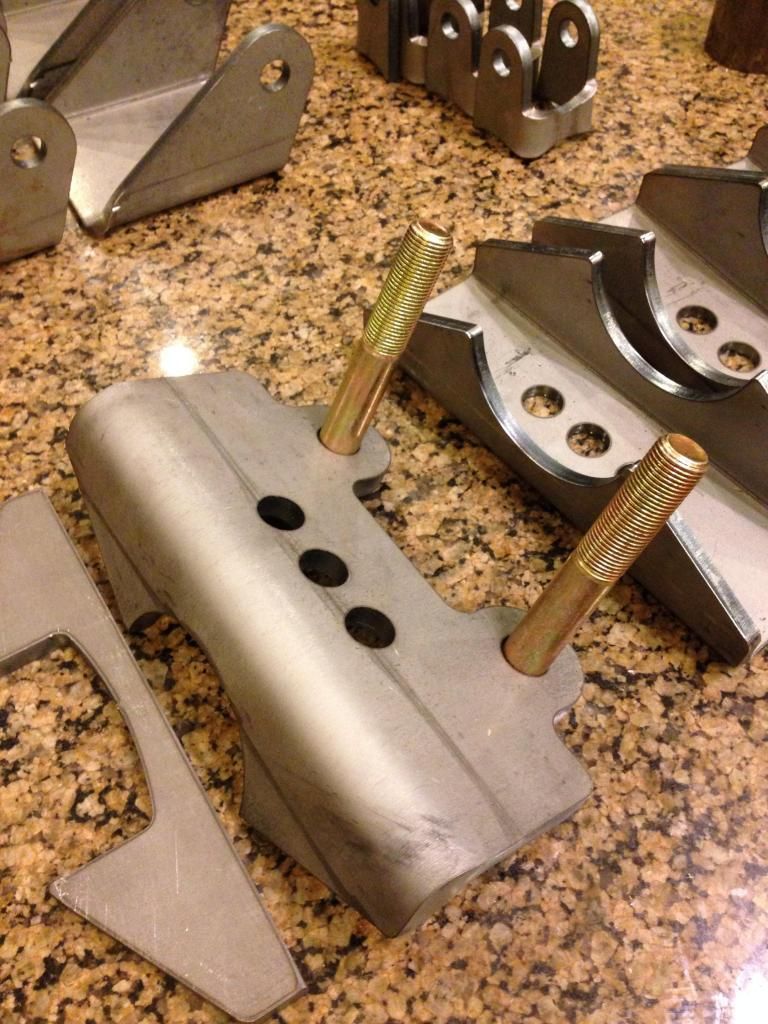 Here are the top plates, in 3/8 plate... pure beef.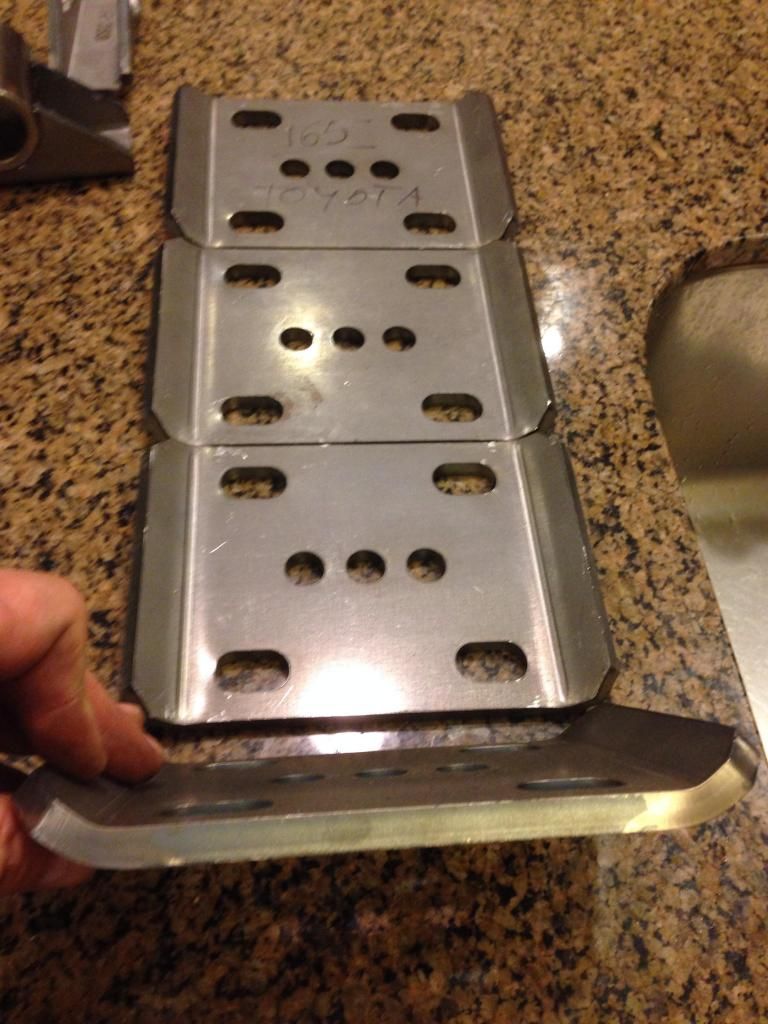 So, best I can tell, the order of events for this part of the project is to first take the springs in to get re-arched, and install these frame mounts. When the springs come back, I can rest the vehicle on the springs on the axles for a while, but I'm not going to do the new spring perches until the new engine and transmission are in place, because the transfer case will have moved. Once the transfer case is in it's final place, I can aim the pinions and do the spring perches.
Simple!
Oh... then there's a cut and turn to do.