Synopsis
The Coke Ovens trail is a fun and scenic way to spend a day in the FJ! The trail is just challenging enough to be fun, but not so much that you should be worried about destroying anything. Some of the rock obstacles, while not very technical, make for some great pics!
This trail is sort of in the middle of a bunch of other trails. To do it, you need to string trails together, so make sure you have a plan before setting out! You could run out there in a day and do it, or plan a series of trail and make it a cool camping trip.
I am loosely aware of some land use problems at the coke ovens themselves. There is a rumored 'fence' that supposedly bocks them off, but there was nothing blocking the trail last time I was there in December 2007. Please remember to TREAD LIGHTLY!, be respectful of the land and any and all historic ruins/structures that are out there.
Difficulty
This trail is pretty standard 4x4 stuff. There is nothing crazy or extreme out there, but nonetheless it will require careful driving, good tire placement, and a not-stupid driver.
On a couple spots (one in particular), a spotter is a good thing to have.
Stock FJ's are OK, though you might brush the undercarriage once or twice here or there.
Length
About 4.5 miles out. You can either return the way you came, or exit via another trail.
Location
Florence Junction area. The most direct way to get there as far as I know is to run Box Canyon to Martinez to the Coke Ovens.
Box Canyon & Martinez intersection: 33° 8.978'N 111° 12.076'W
Martinez & Coke Ovens intersection: 33° 9.195'N 111° 10.616'W
Aerial of the trail:
In this image, you can see the Gila river below the trail to the south. Also, the trail on the left is Box Canyon, and the one above the Coke Ovens trail is Martinez...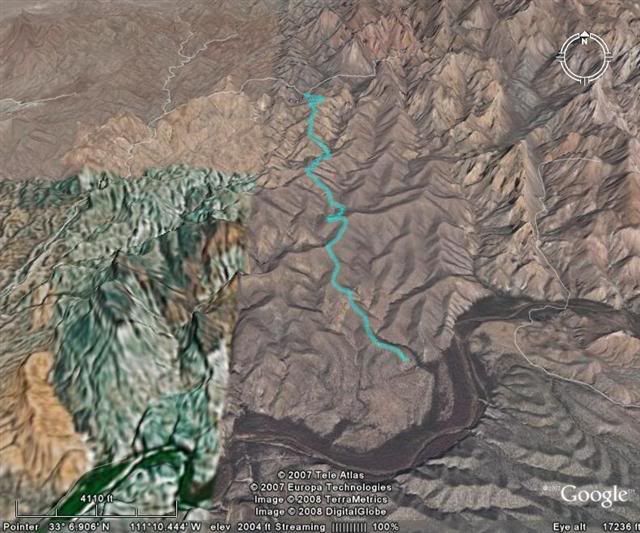 Pictures
Mild rock obstacle...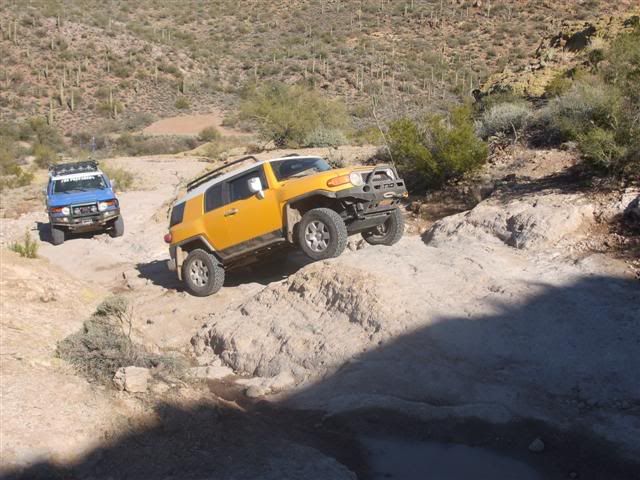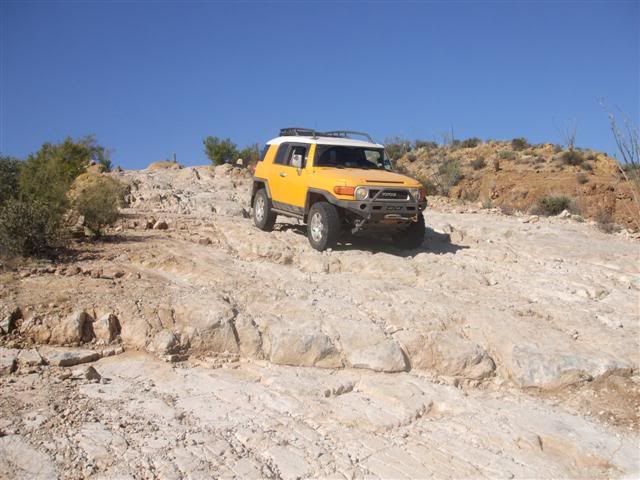 Representative scenery... spot the FJ's!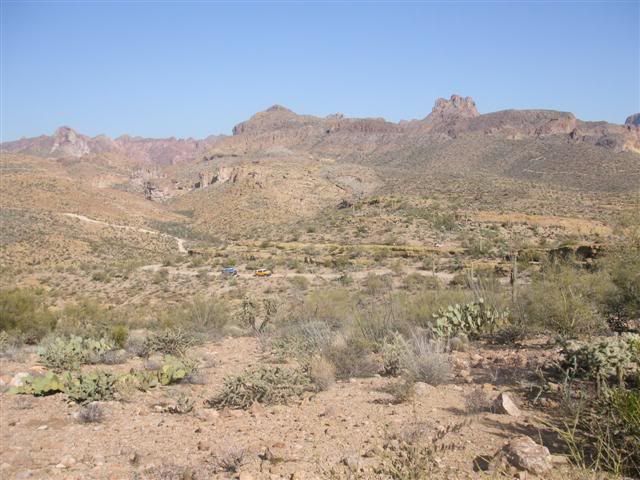 Most difficult part of the trail...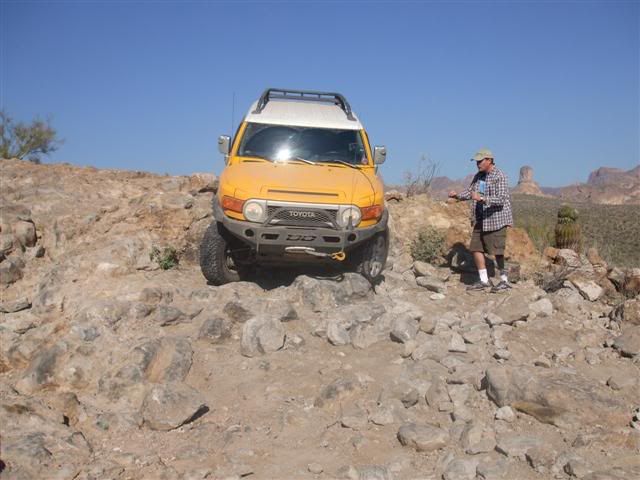 Doesn't look so bad in this pic, any FJ should be fine here!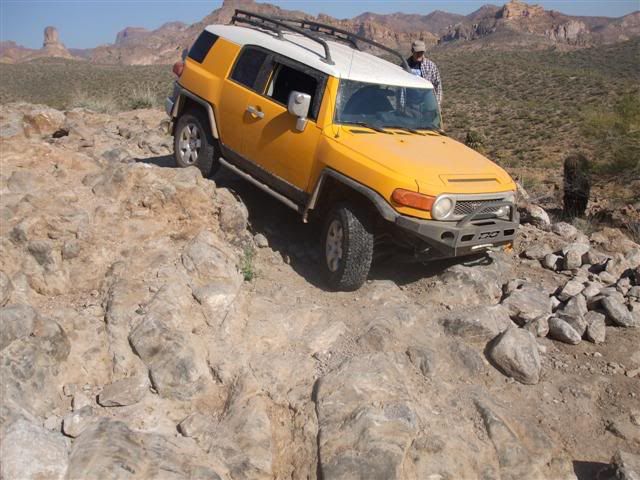 Very pretty place...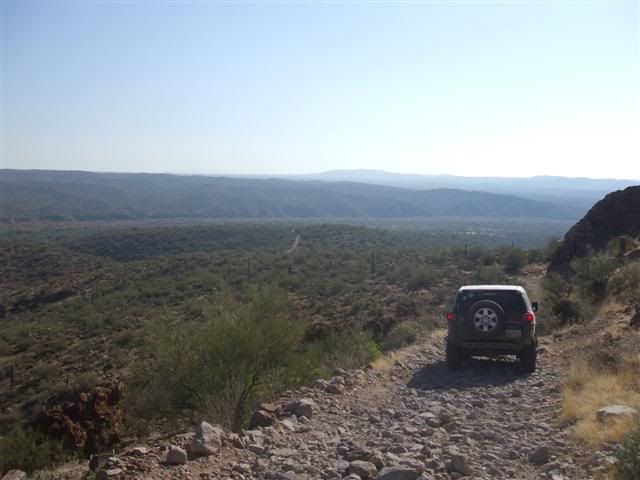 Me on the banks of the beautiful Gila River...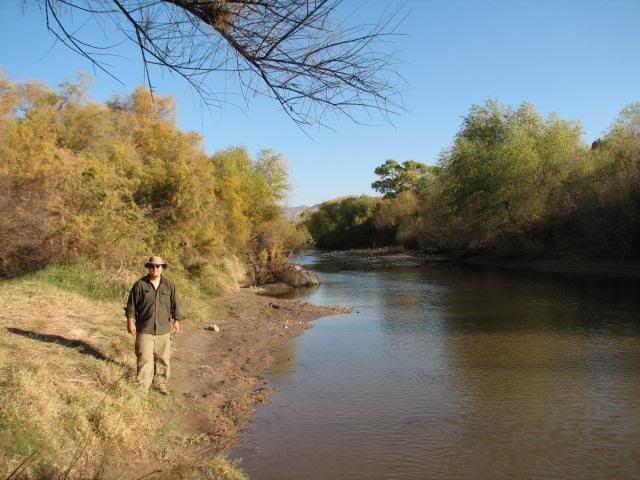 You could also enter the trail from the south by crossing the Gila River, but I don't know how deep/reliable that is. Also, getting out of the water would be tricky with a bog-like step you'd have to do (not visible in this pic).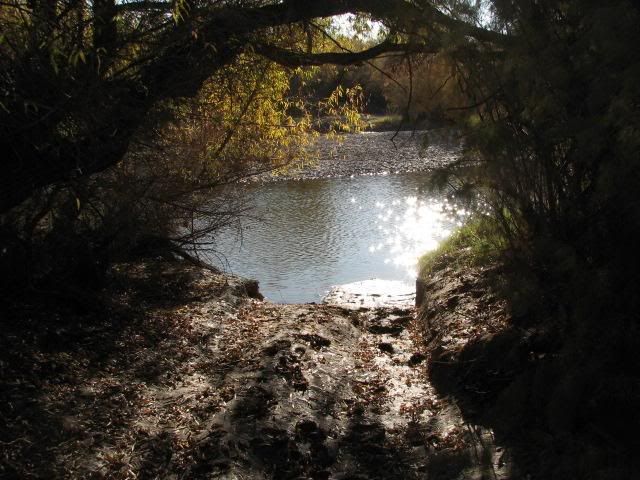 Previous AZFJ Runs to this Trail
Coke Ovens and related goodies... (12/19/07)
GPS Track
Click below to download .gpx file.