Synopsis
Chiva Falls is a really great trail east of Tucson that features a great combination of easy wheeling, tricky terrain, challenging optional obstacles, and beautiful geologic features.
For me, this was my intro to more hardcore wheeldom. I had done a few easy going trails in the area before I went to Chiva, but this trail was the first time I had ever wheeled anything remotely challenging. The experience literally changed my life! This is a great trail for any new people wanting to dip their toes in the good stuff - not too hard, but not too easy either! Experienced folk will have a blast too!!
Difficulty
The trail is certainly do-able in a completel stock FJ, but numerous sections will require careful driving and choosing good lines in numerous spots is essential. As for the optional obstacles, any FJ will be able to find a good challenge someplace!
Length
I have not been there since getting my GPS, will have to get back to you on that... count on a few hours to do the trail, more if you want to play.
Location
A great spot to meet to do this trail is the Circle K on Tanque Verde and Rebecca Ave.
Circle K @ Tanque Verde & Rebecca - Google Maps
From the Circle K, head East. Tanque Verde will change into "Redington Road" - continue for several miles. The road will start to get twisty and eventually turn to dirt. Stay on the dirt for another few miles, there will be a coral on the right at about
32° 16.888'N 110° 38.001'W
- this is the start of the trail.
Aerial of the trail:
(Not available)
GPS Track
(Not available)
Pictures
Nice, easy stretch of the trail...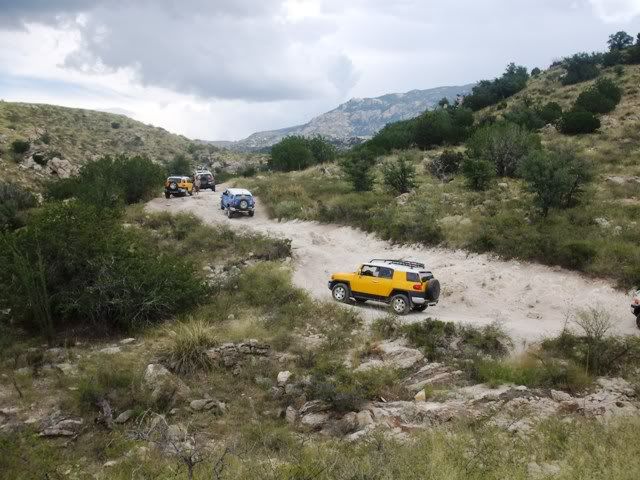 A few rocky sections like this cannot be bypassed, but should be no problem for any reasonable driver.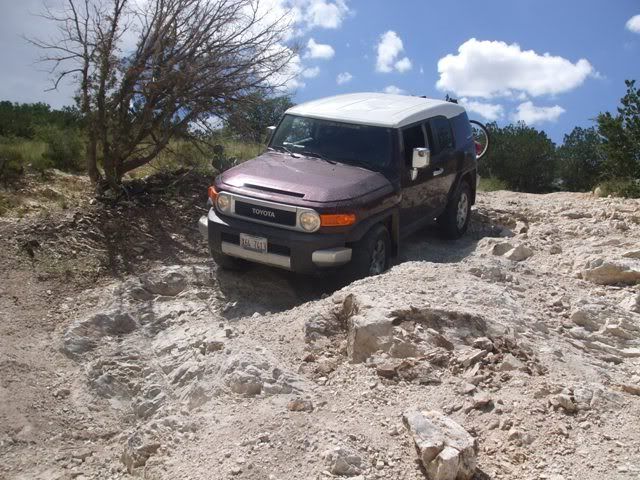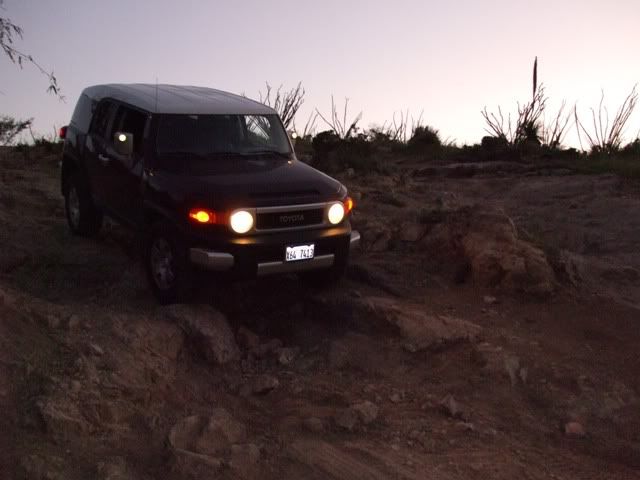 The really famous obstacle is called "Three Feathers" and is not far from the start of the trail. There is a fairly easy way to get up and down it, so no worries there. But many different lines exist, ranging from "oh God!" to "holy frick!!" in difficulty. This is looking down from the top, down one of the center lines. A few people have done this in completely stock FJ's, and the 3" + tires people have walked over it no problem.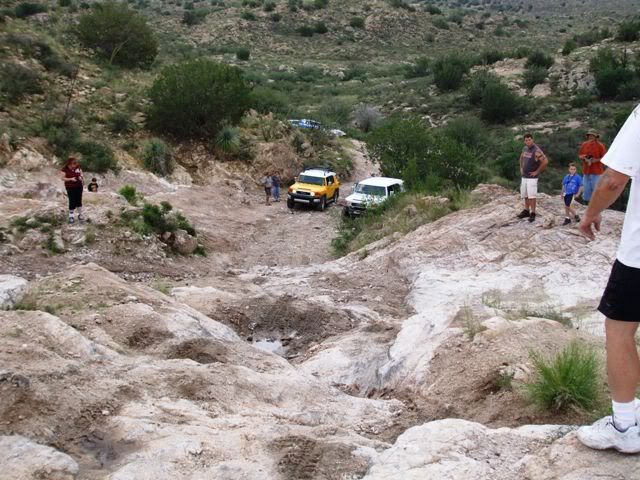 Stock FJ on Three Feathers... I have to admit, on that day I was towed up... just couldn't grab it to get over the last little hump, it was sorta wet that day... but it's a nice pic anyway!
Uh, don't do this!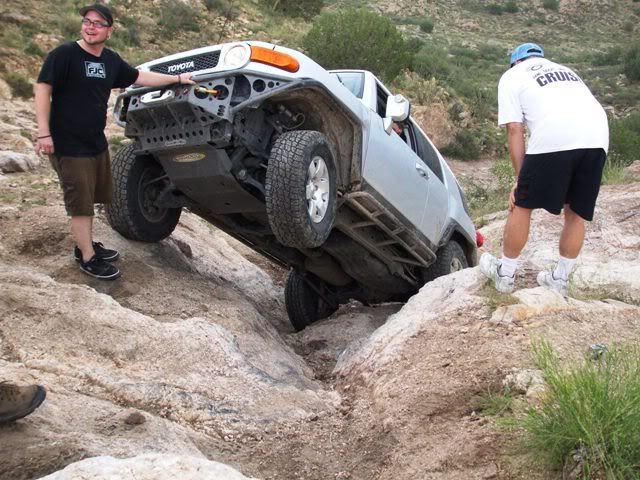 At the end of the trail you are rewarded with a breif hike to a very pretty water fall!! Find Jake in pic to get a scale for the thing!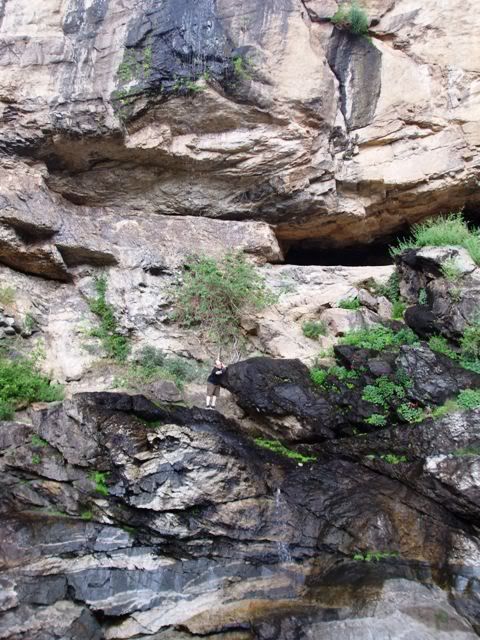 _________________


-Mike (W7FJC)



check out my BLOG



Something there is that doesn't love a wall, that wants it down...