Synopsis
This trail shoots off Redington Road a ways down from the Chiva coral. It is very easy overall, but ends in an extremely difficult and loose off-camber climb. There is one obstacle right at the beginning which is optional and kinda fun. There are few nice places to camp, and if you can make it to the end you can camp there and are pretty much guaranteed that no one will bother you - probably for days if not weeks.
This is by no means the most spectacular trail in the area (some of the best in the Tucson area are very close), but it's not used too much and is a nice easy time.
Difficulty
The final climb at the very end of the trail can be done in a stock FJ, but is extremely tough and dangerous because any kind of recovery would be tremendously difficult. Pin striping is generally very mild, but can occur here. Barring the final climb, the trail is very mild.
Length
The trail is little over 2 miles and can be run in very little time.
Location
This trail is one of many accessed by the same road East of Tucson. A good place to meet is the Circle K on Tanque Verde and Rebecca Ave.
Circle K @ Tanque Verde & Rebecca - Google Maps
From the Circle K, head East. Tanque Verde will change into "Redington Road" - continue for several miles. The road will start to get twisty and eventually turn to dirt. Stay on the dirt for another few miles, on the left there will be the trailhead. It is not very remarkable, indicated only by a skinny vertical "4436" sign at about
32° 17.971'N 110° 37.329'W
.
Aerial of the trail: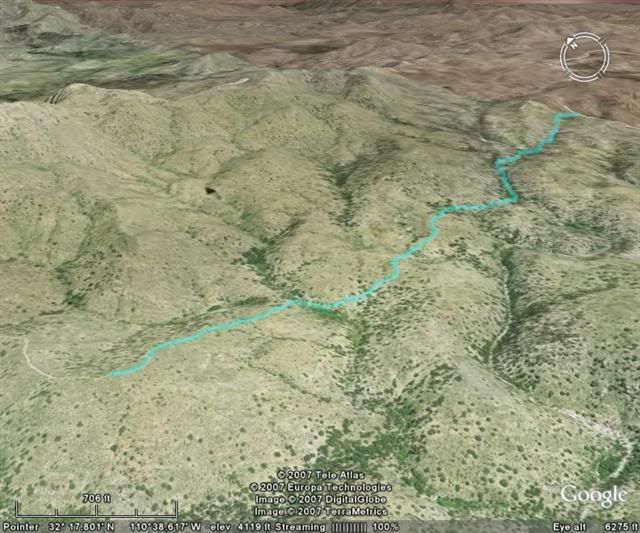 The aerial above is about 80% of the trail, I'd only gone that far on that particular trip to hit the nice camp site I mention below.
Pictures
Optional obstacle, located at
32° 17.964'N 110° 37.466'W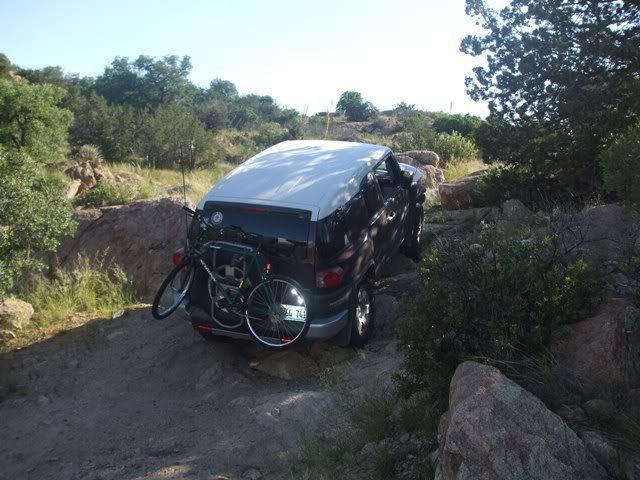 There are a few nice places to camp along the trail. People are frequently camped near the start of the trail, but the last half and definitely the very last stretch are infrequently visited. Nice, quiet camping for small groups. I like this spot, it's at
32° 17.737'N 110° 39.006'W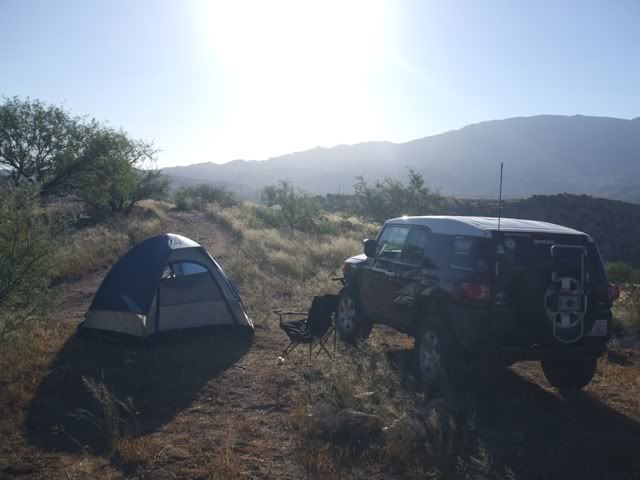 Some good climbs at the end... though I don't have any pics of the really bad one at the very end, have to go back and get some!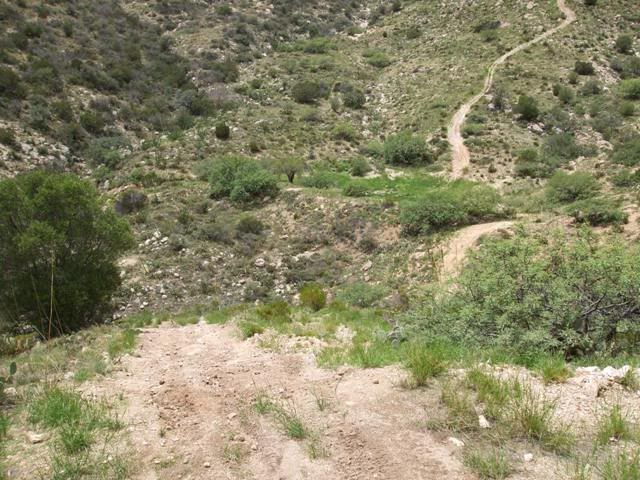 If you go out on this one, please bring a garbage bag and fill it. Unfortunately there is a lot of trash near the trail, especially towards the beginning.
But of course, if you've ever been near Lance for more than 5 minutes you probably are in the habit of picking up trash every time you go out anyway!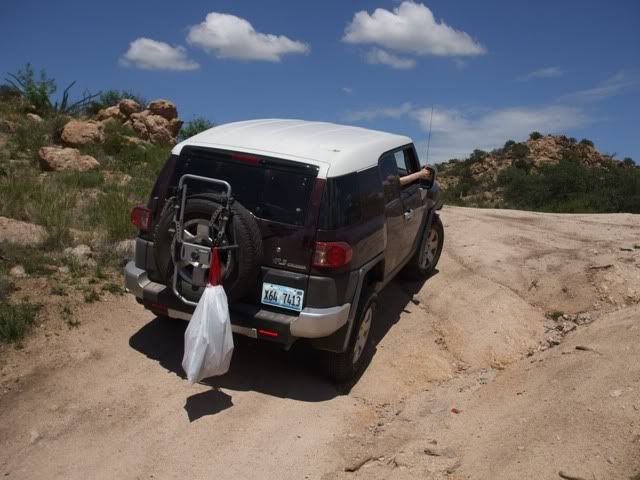 GPS Track
Below you can download a Google Earth .kml tracklog of the first 80% or so of the trail.

_________________


-Mike (W7FJC)



check out my BLOG



Something there is that doesn't love a wall, that wants it down...