Synopsis
Rice Peak is an exceptional trail in the mountains north of Tucson, a must do!!
The trail is not particularly challenging, but extremely scary! The bulk of the trail is a narrow shelf road, mostly loose rocks, fairly steep at times.
All in all - highly recommended though perhaps not for the faint of heart! Great run, nice climb at the end, incredible views. Take the Oracle Control Road to get back to Tucson and make it a nice day of wheelin'.
Difficulty
The real fun is the last 1/4 mile or so, which is the final climb to the summitt of Rice Peak. You can do this without any problem in a 100% stock FJ, but it should not be taken lightly due to the incredible altitude, steep drop offs, and the ridiculous difficulty of any kind of recovery should you need it.
There is a good place to turn around right before the summit if you don't feel like going for it. So, if that last part is not your thing, the trail is still a must do!!
Otherwise, this is not a problem for a stock FJ. My ATRAC got a good workout; that or a locker is a good thing to have.
Length
Didn't own the GPS when I did this...
Location
The summit is at about 32.5124N 110.7503W.
Honestly I found this trail by accident... There are two ways to get there as well, the trip to the summit is an out and back I found off a very large loop. At some point I left the Oracle Control Road and ended up somewhere. Yea, I need to go back and figure this out!!
Aerial of the trail:
(Unavailable)
Pictures
I need to go back and get better pics, the ones I have are fairly lousy and do it no justice!
Here's my FJ on the summit: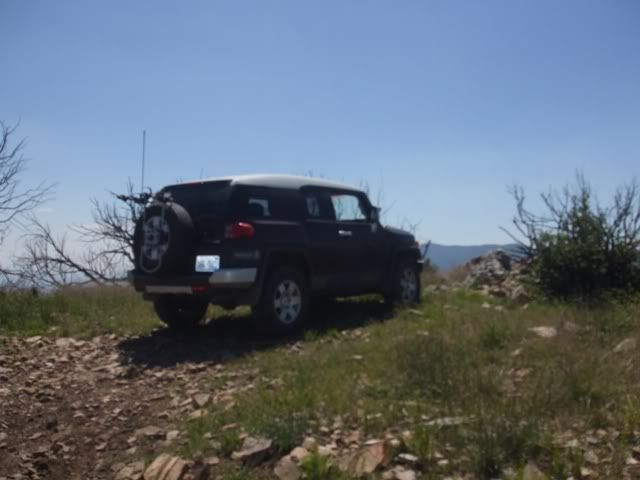 This is the turn from the top, it goes left and gets real steep going down. Note the location of the tree tops - this is not a place to screw up! As of about August 2007, the very top was sort of damaged and I was tipped up three wheels when I took this pic... scary!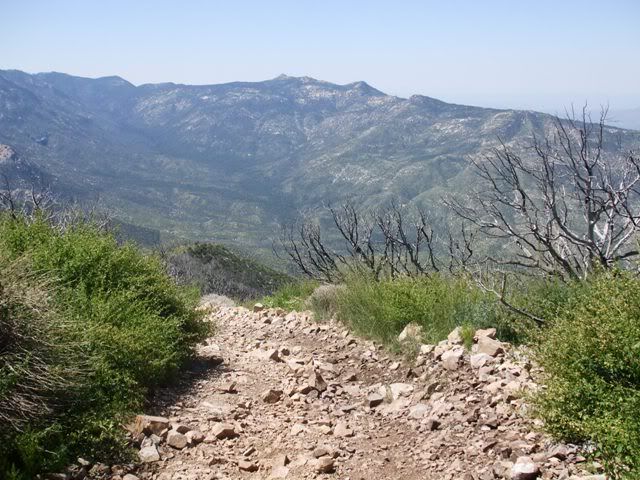 This is representative of the trail - loose rocks, narrow.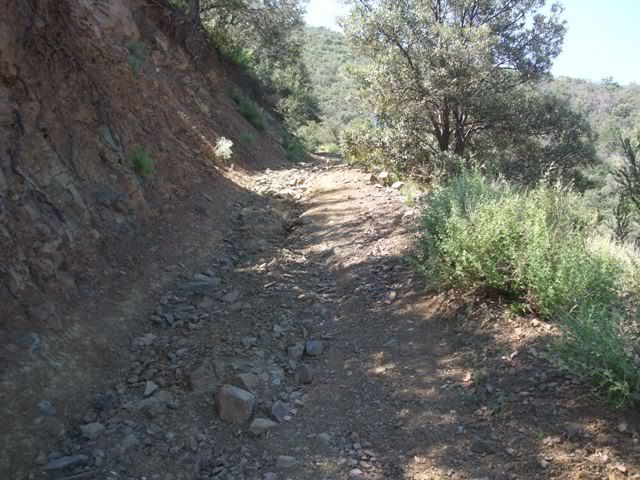 I'm a bit afraid of heights, which made this run especially exciting. This did not ease my feelings much!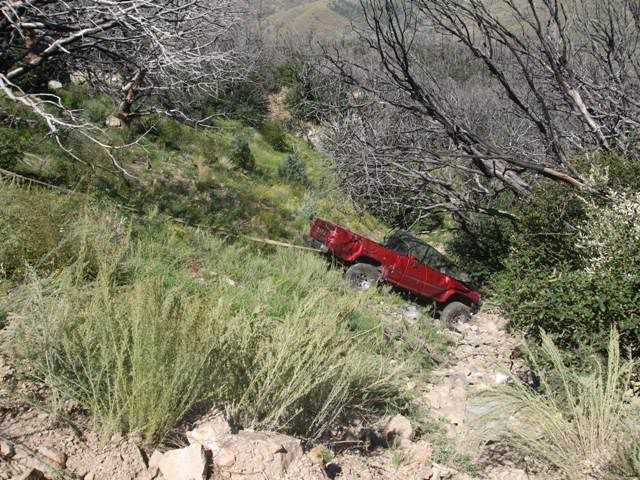 GPS Track
(Unavailable)

_________________


-Mike (W7FJC)



check out my BLOG



Something there is that doesn't love a wall, that wants it down...