WHAT
An easy, fun night run!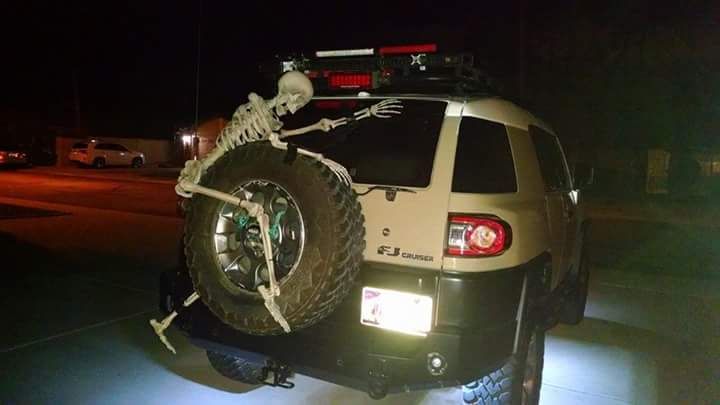 It's Halloween so come celebrate with us!
We will be doing a night run to Box Canyon Run and after we climb the watefall, stopping to hang out and have a campfire as well as dinner.
So its a great chance to decorate your truck or yourselves and hang out!
Please bring some wood as well as your grill and food and candy
Also, feel free to camp out after you want as well.
We will start with Box Canyon from South to North (enter at Price Rd).
After dinner, will head out North via Mineral Moutain Mine road
Info about the Trail:
Box Canyon (very easy, but funl) is a signature trail, good trail for beginners and all.
Box Canyon
www.everytrail.com/gui...il-arizona
Pics from our run to Box Canyon last year
azfj.org/index.php?nam...=halloween
Tiffany won best costume last year!
Coming down the signature waterfall Obstacle in Box Canyon, we will go up it this time (easier than it looks)!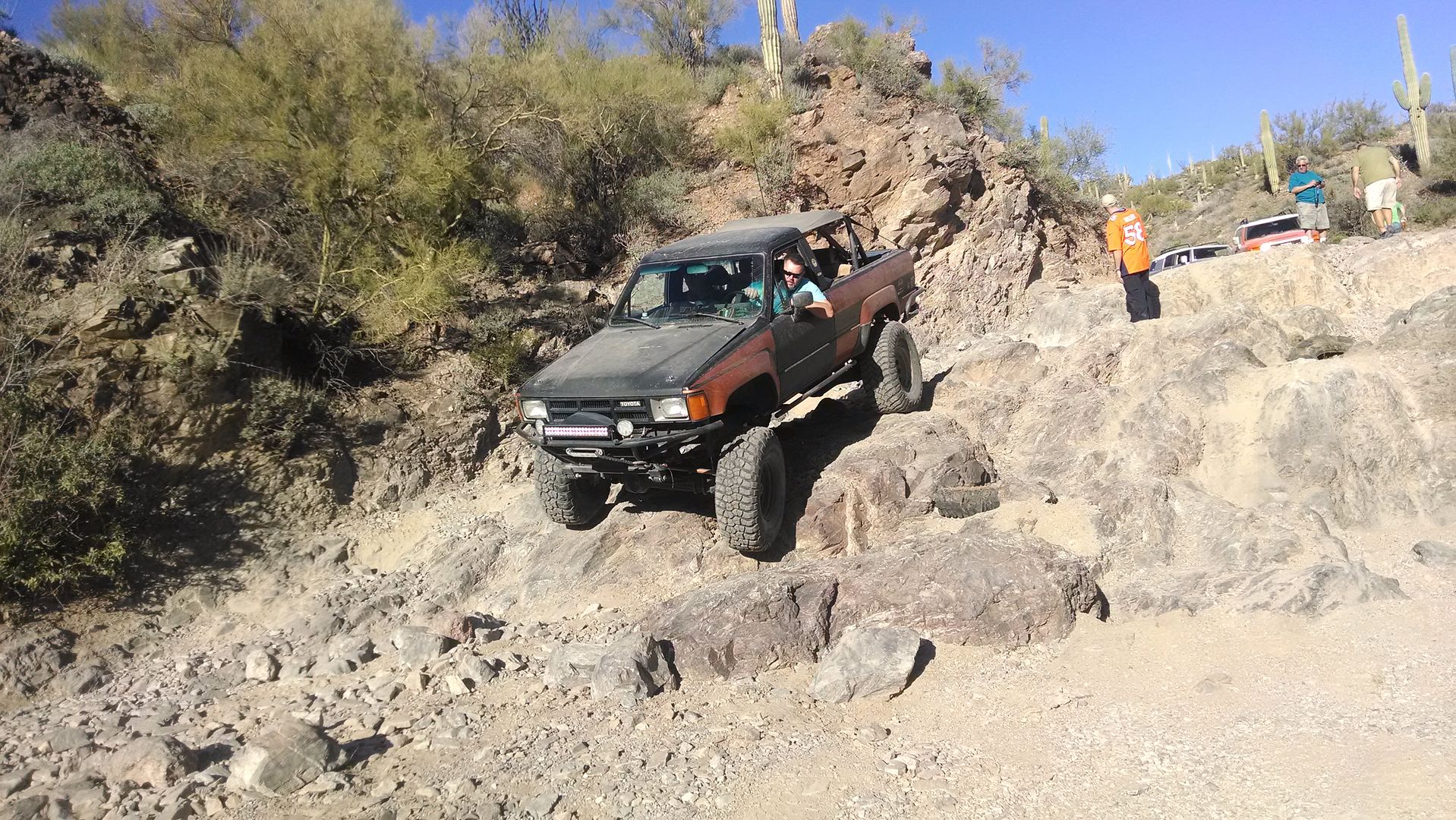 WHEN
Saturday, October 29
MEETUP
Depart from Shell Station in Gold Canyon at 4:00pm (off of RT 60).
www.google.com/maps/pr...d-111.4675
Go to airdown spot off of Price Road and then get on the trail around 5pm.
A fun run for veterans, a fun run for noobs who want to see what their truck can do and use their lights!
POTLUCK AND CAMPING LOCATION
we will be meeting in a nice clearing for the Potluck and camping. Please feel free to bring your Potluck dish as well as a bundle of firewood.
It is easily accesible - head east on the 60 (coming from PHX). Take a right (south) onto Mineral Mountain Rd. Then take a right (west) onto Gasline rd.
About 3/4 mile, take a right (past the wash) and drive into the clearing. Everything is trailer friendly here.
Here are the coords:
www.google.com/maps/pl...4?hl=en-US
Again, if you plan on joining us for the Potluck or to camp, you need a permit.
IN
Zzmikey
4Gauge
Grinder
Toy4WD
Dravur
Shooter
MrVTX
Maltajo
BrentPHX
AzCruiser
Jeep +1
Jeep +2
Thatguy
Duner
BlissFish
Joe&Tiffany
Raymond
MAYBE
Jimbolio
Noxious
Velociraptor
POTLUCK
Zzmikey's Secret Marinated Chicken