One on the "Unsurvivable" Obstacle, where my R tire was to far over, and I stalled, and teetered there for several minutes. (Sorry, everyone including me was freaking out so no picture)
One on the big gully washed out hill just past the Bumper Eater obstacle. Again, I couldn't see where my tires were, and fell into the gully 3/4 of the way up.
Recovered myself both times. No spotter to blame, All me. I don't think Spock wants to ride anymore.
No straps were harmed or used in this evolution. However, several sets of underwear were consumed.
Great day though. Not much water.
s1287.photobucket.com/...Gap%202016
Our new friend Bill, with a 2015 rubicon. He showed up at the trail head and asked if he could tag along. HECK YEAH!
FAIL - Still had my Pintle hitch on. Dummy.
Almost -But Hit the spare
Unsurvivable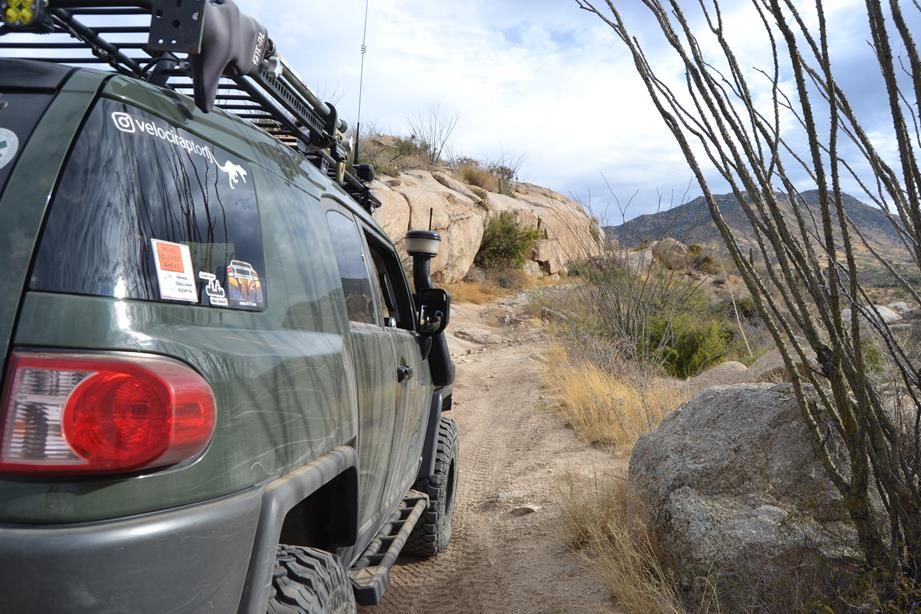 Ken had NO issue, and even came around twice
Almost the last picture of Jimbolio's Precious before it was on it's roof. (But it didn't happen, and no one had time for pictures). My R tire was too far R on the high rock, As I almost flipped, It stalled, and in my panic I couldn't start it (Because it was in gear). Once I calmed down, and put it in neutral, It started, then I had steering, and I turned Driver and rolled slowly back into true. Must have looked great though. (oh, and it Happened, even though...)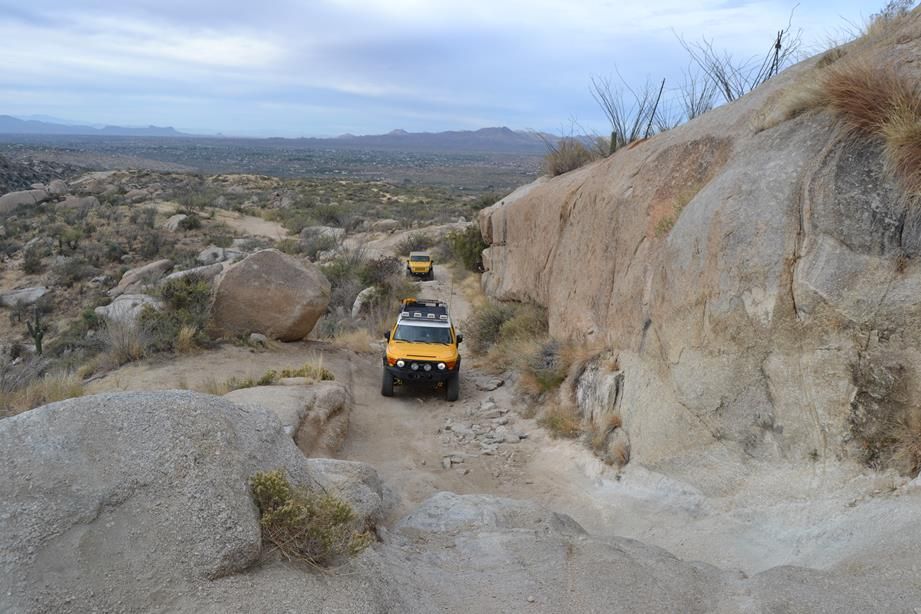 Oh Sure the Strait Axle guy get's a spot.
The Geologic Gap
So many washouts!
The Car Wash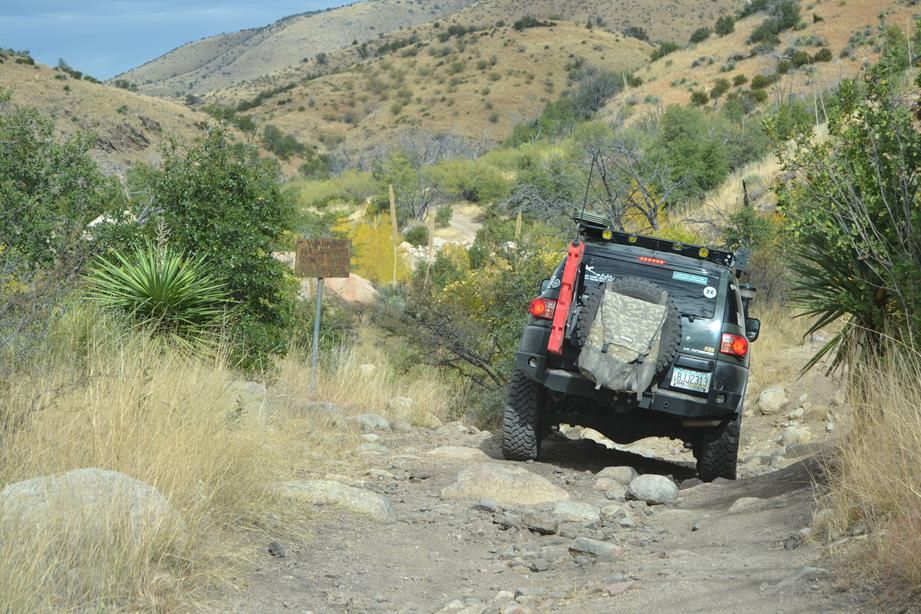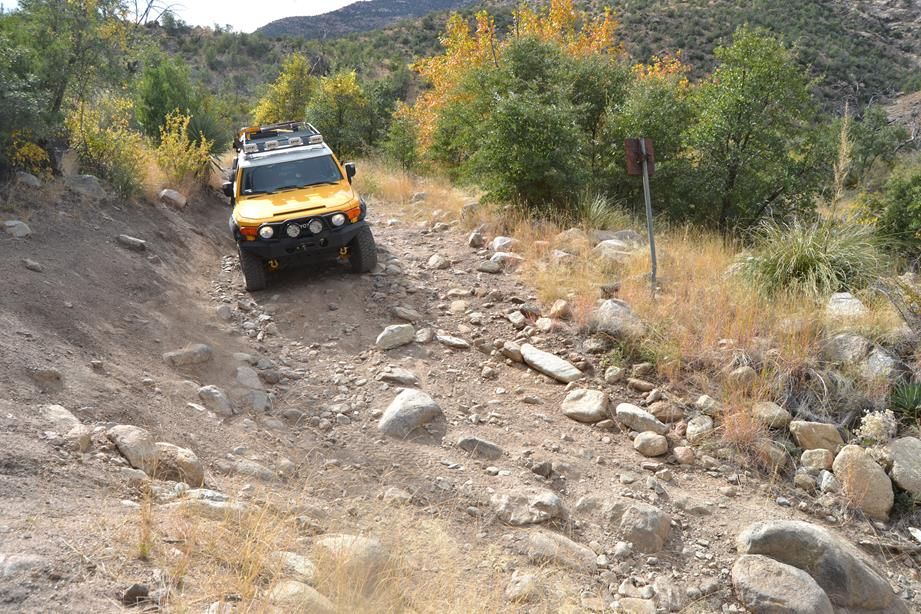 Cornado Camp - The descent into the wash was pretty torn up and required a spot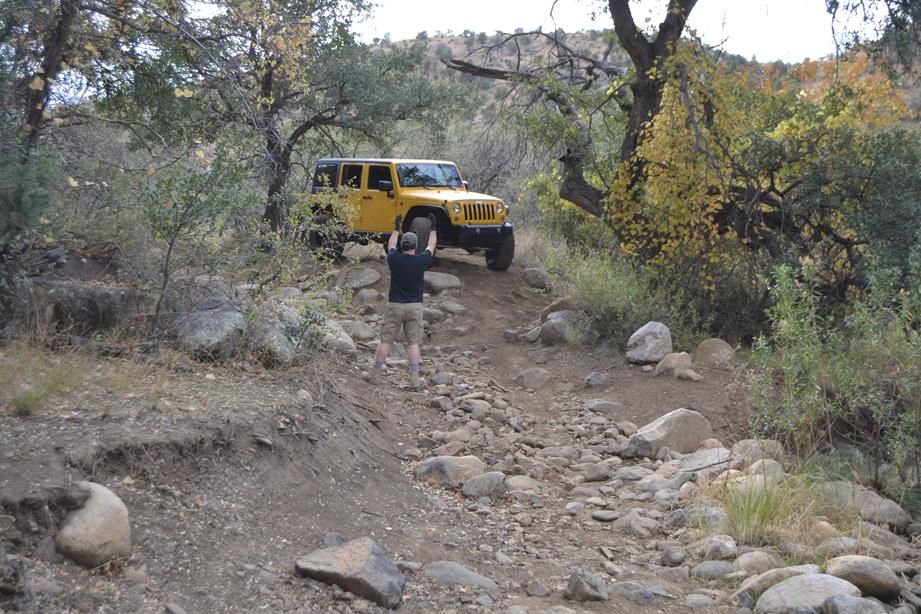 The "Steps" - We met some dudes in Tacos coming up the Gap descent road with one having a blown front diff from attempting this. Needless to say, we didn't.
The BUMPER EATER
This is where ZZMikey got hung up before. More washed out now, Staying left still worked. (Tires on the rocks).
That big rock on the Right is the actual Bumper eater. (Spock standing under it) If you try to go L around that middle of the trail boulder, the loose rock slides your bum right into that big rock.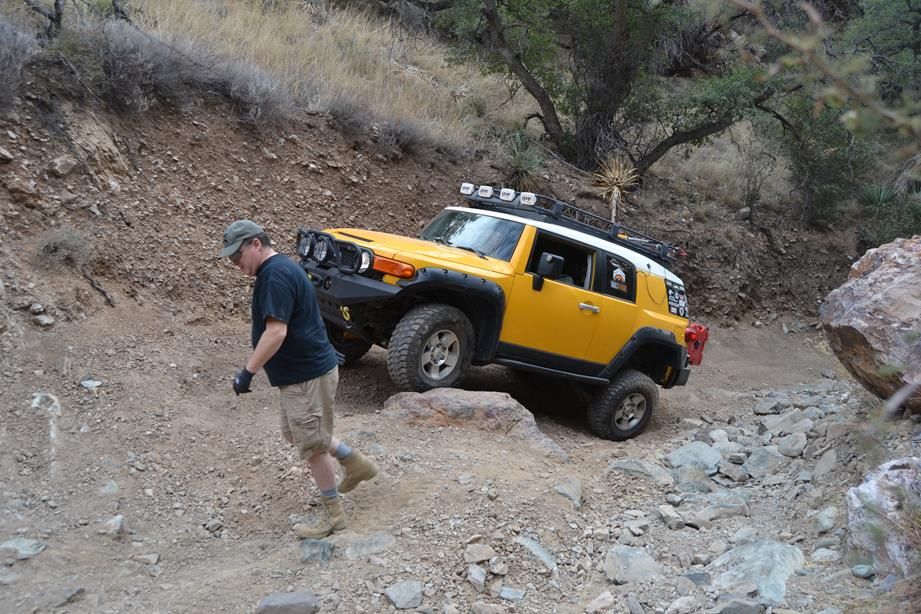 UGH- That's gonna leave a mark.
Every Rock was trying to kill me
Key is to Stay Right. Way Right
Nice
This Rocky face was scary, but doable.
The Escalator
All in all a long (9.5 hours) but very fun day.