You asked for it, so you got it!
It's time for our annual pilgramage up to Crown King!
WHAT
BACK WAY TO CROWN KING
azfj.org/index.php?nam...pic&t=1842
A signature trail in Arizona that goes from Carefree Highway up the back side of the mountain into the historic town of Crown King. Main street has Southwest's second oldest operating saloon, a "Whore House" and two restaurants, the Mill and the Saloon.
Trail can be as easy or as difficult as you like as all obstacles have bypasses. A good "starter" trail for drivers to see what their trucks can do. Rated a 3.0, with one more challenging obstacle in the middle.
Beautiful and scenic views.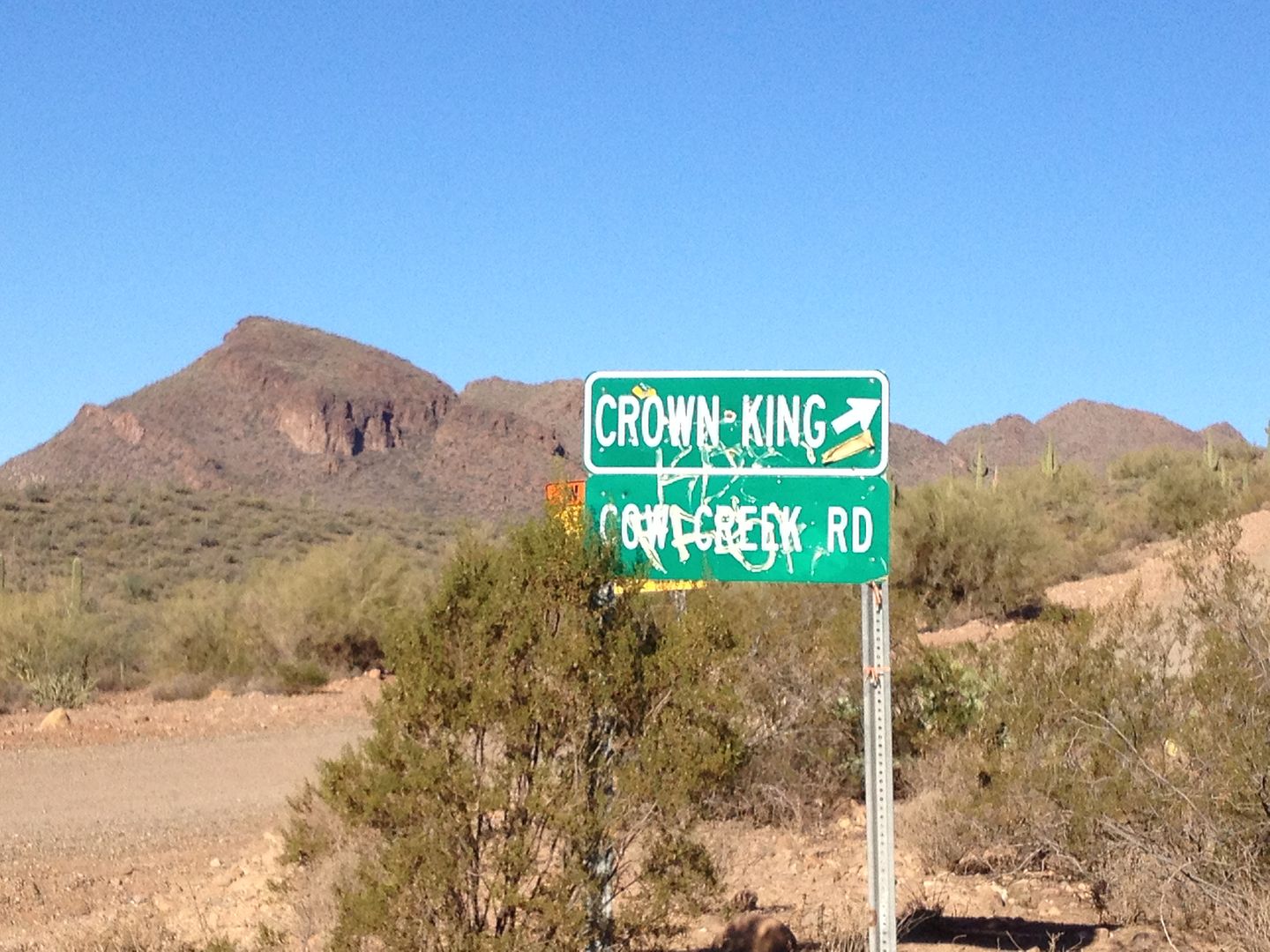 Classic Recovery of Rabbit...pre-jeep
www.youtube.com/v/61diY1zPVaE#t=180
We will arrive in town anywhere from 11-3pm
Once up there, there are a few options (TBD and based on your individual preference):
*Go back down the front side via I17 South
*Have lunch at either the Mill or the Saloon
*Stay in CK overnight - either in the Whorehouse or Camp
*Take Senator Highway out of CK to Prescott (about a 3 hour trip)
It is HIGHLY likely that I will be taking Senator Highway after lunch up to Prescott, mainly so I can get some Cherry Chocolate Chip Ice cream! Feel free to tag along if you like.
azoffroad.net/senator-...4589749839
WHEN
Saturday, Sept 3rd
We will be leaving EARLY so as to beat the heat and traffic up the mountain, mainly to protect the Gliders sanity in their open rig
Leaving from the Gas station
promptly
at 7am
Last year we had 30 rigs!
azfj.org/index.php?nam...ng&start=0
MEETUP
Chevron Gas station next to the McDonalds on east side of I-17 and Care Free Highway
www.google.com/maps/@3....64z?hl=en
Be gassed up and ready to go at stated departure times
OR,departing the staging area off of Cow Creek at 7:45am
www.google.com/maps/pl...2167?hl=en
Either way, we will be leaving around 7:45am after airing down, so make sure you are on time to either gas station or staging area as I am not checking attendance
IN
Glider
Zzmikey
PazzoFj
Velociraptor
SarahnBrent
Splagg
Blender
Dravur
Mick
Sl33p3r
Reece
Itsafjthing
Fritz
Chigoe
Voodoo
Homie
Project Titus
ZonieTaco
Mamba
Sub4FJ
Limited Edition
Air-conditionednightmare
Sonoran Steve
Tuffy
MAYBE
Santiago
1Louder
Microbe
BitCrazy
Phsteele
ItsaFJthing
FjFever