WHAT
BACK WAY TO CROWN KING
azfj.org/index.php?nam...pic&t=1842
This run is tied to the AZFJ Meet and Greet on August 14th (but are seperate)
azfj.org/index.php?nam...396#203396
A signature trail in Arizona that goes from Carefree Highway up the back side of the mountain into the historic town of Crown King. Main street has Southwest's second oldest operating saloon, a "Whore House" and two restaurants, the Mill and the Saloon.
Trail can be as easy or as difficult as you like as all obstacles have bypasses. A good "starter" trail for drivers to see what their trucks can do. Rated a 3.0, with one more challenging obstacle in the middle.
Beautiful and scenic views.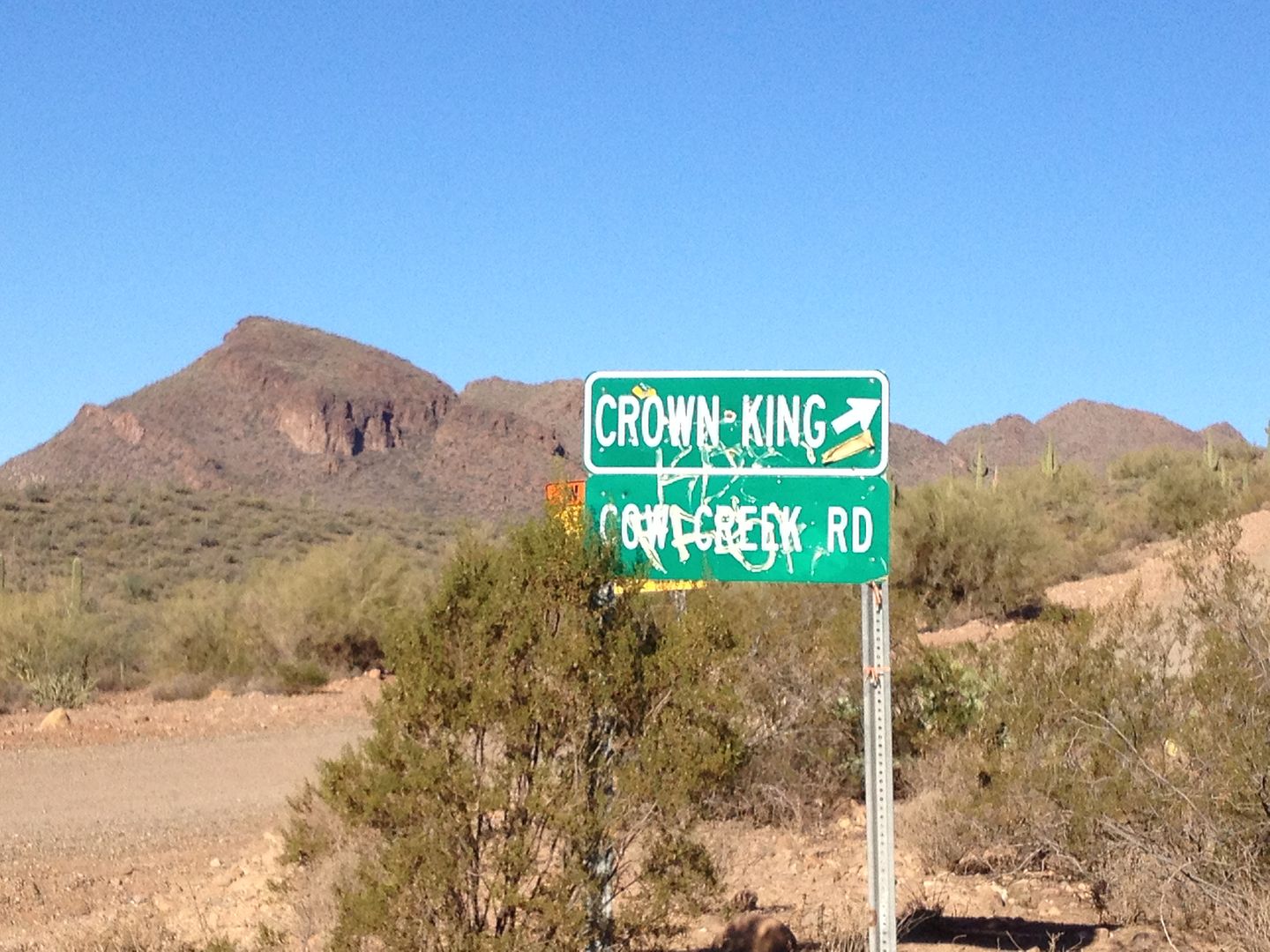 Classic Recovery of Rabbit...pre-jeep
www.youtube.com/v/61diY1zPVaE#t=180
We will arrive in town anywhere from 1-3pm
Once up there, there are a few options (TBD and based on your individual preference):
*Go back down the front side via I17 South
*Have lunch at either restaurant
*Hang around for the Toga Party at the Saloon -
www.crownkingaz.com/events/
*Stay in CK overnight - either in the Whorehouse or Camp
*Take Senator Highway out of CK to Prescott (about a 3 hour trip)
There is a small fire going on right now south of CK in Cletor, hope its all ok. We will monitor.
www.facebook.com/group...494814620/
WHEN
Saturday, August 15th
Two departure times
8:00am and 9:00am
MEETUP
Gas station next to the McDonalds on east side of I-17 and Care Free Highway
www.google.com/maps/@3....64z?hl=en
Be gassed up and ready to go at stated departure times
We are looking at 20+ rigs for the trip to CK on 8/15
Granted, I am sure we will have some that will drop out, but I am thinking of organizing this trip into two time slots.
1. Group of wheelers who have done this trail before and want to do all the obstacles and move at a good pace. Would heckle each other and make fun of you. Would leave earlier and be experienced wheelers. Red Vines will most likely be served during airdown. Led by Glider or Me (I promise I wont get stuck!)
2. Group of wheelers who have not done this trail before or like the slower, scenic pace. Will be a bit more scenic, stop at the old fort, maybe do a couple obstacles, etc... Might be for less experience wheeler, more photo ops, and those that want to take their time and learn a bit more. Or for Experts who want to also be along to help out. Led by Cypher or me...or someone else
So, please declare your preference for Group #1 or 2.
*Footnote- I reserve the right to move groups around and put drivers in group 1 or 2 based on how I feel that day, Patriots preseason record, or overall driver ability. No whining or arguing allowed.
GROUP 1 - EXPERT. 8:00AM DEPARTURE FROM GAS STATION
Glider
Zzmikey
Grinder
Draco
Splagg
Conejo
Sinisterone
4Gauge
Leszmore
GROUP 2 - MORE CASUAL. 9:00AM DEPARTURE FROM GAS STATION
Finn (Lead)
Jimbolio (Tail)
Kelzfjgirl
Azcruiser
Velociraptor
Rhynoflyer
Olliefj
CampFJ
SpolierFJ
Azviajero
Sufools
AZbza
Thunderklees
Sub4Fj
Abdulfj
Nathan's Lola
MAYBE