Posted: Tue Sep 23, 2014 7:47 pm


----




That kit has just about all you will need and then some. Make sure these are the extended length shocks/coilovers and you may as well add The CDC valving . it makes a big difference in being able to adjust for terrain and load .
---
#23: Re: Dravur's Smurf Author: Dravur,
Posted: Tue Oct 28, 2014 9:15 am


----


newest Photo, havent got the lift on yet. I went with a Toytec Boos lift as I have spent WAY too much money lately. Closing costs suck Monkey Nuts. I also ordered Bud Built Armour and all of it should be here in a couple weeks.

My lights are all installed and I have a mount for the rack for a couple Rotopax 3 gallon fuel containers. Falcon Fabricationis great at figuring out how to get all the stuff done. I highly recommend them.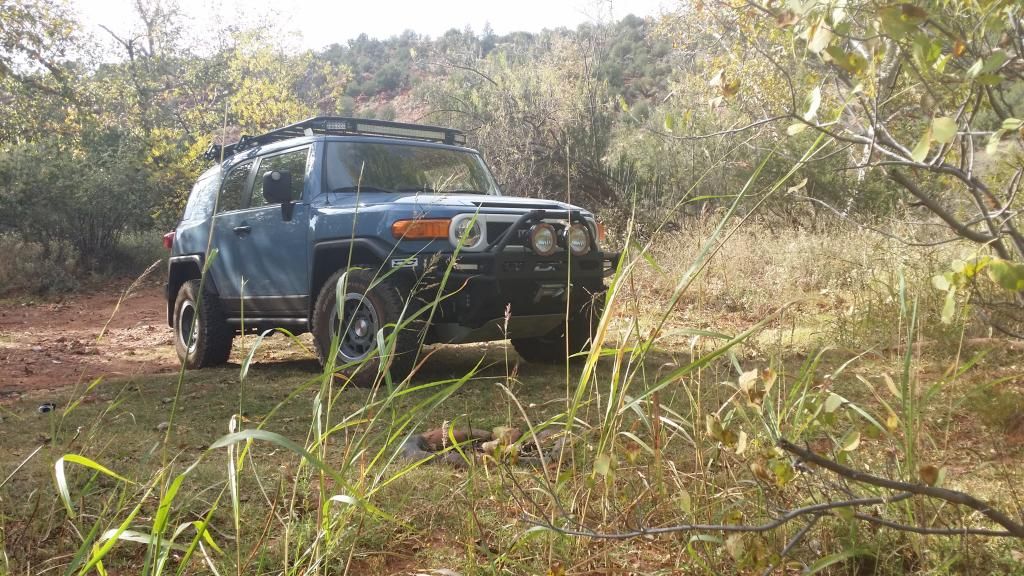 Warrior Roof Rack.
Demello Rally Bumper
LED lights all over the place
7" HID in the front
A few other pieces thrown in for good measure.
---
---
---
All times are GMT - 7 Hours