This was an Amazing Adventure!
As mentioned, the trail is COMPLETELY different - where before the fire it was probably a 2.0, this is now a 3.5. It was very challenging and technical and as always, an adventure!
We started out at around 10am on the trail and didnt get down until about 4pm.
As Tan Man mentioned, we immediately encountered a new boulderfield.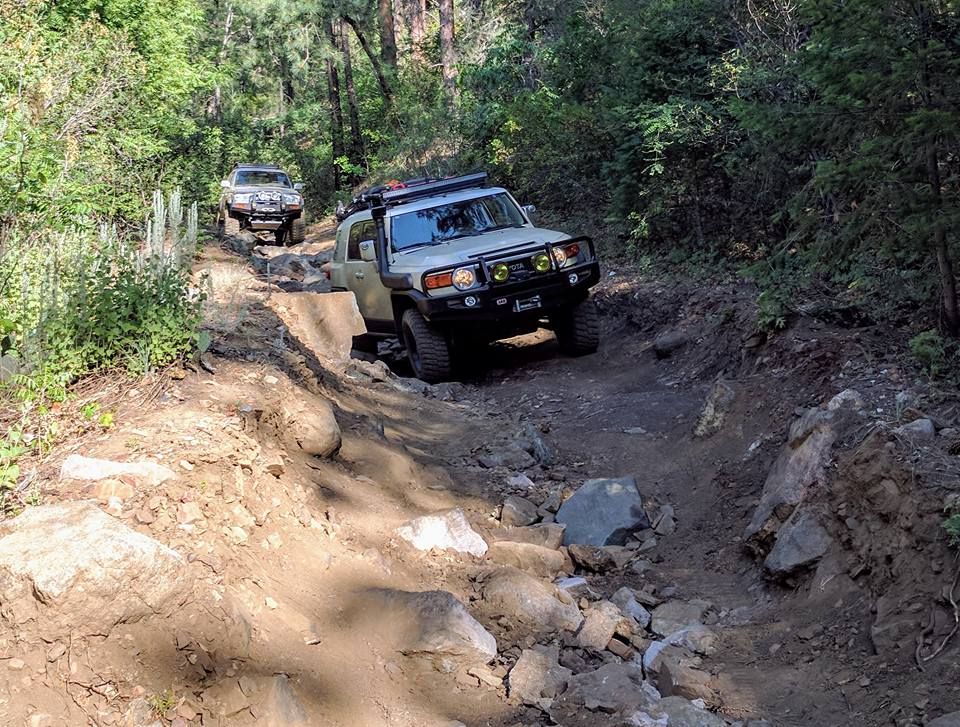 We made our way up the mountain navigating numerous rock obtacles, boulders, SEVERE rut outs, etc... Many areas required us to stop and saw trees, or at one point, even which a large boulder out of the way.
This trail required constant attention and diligence and has to use all the tools of the FJ - skids, atrac, lockers, etc...
Going forward, I would say this trail requires at least one locker, atrac, skids, sliders, and minimum 33's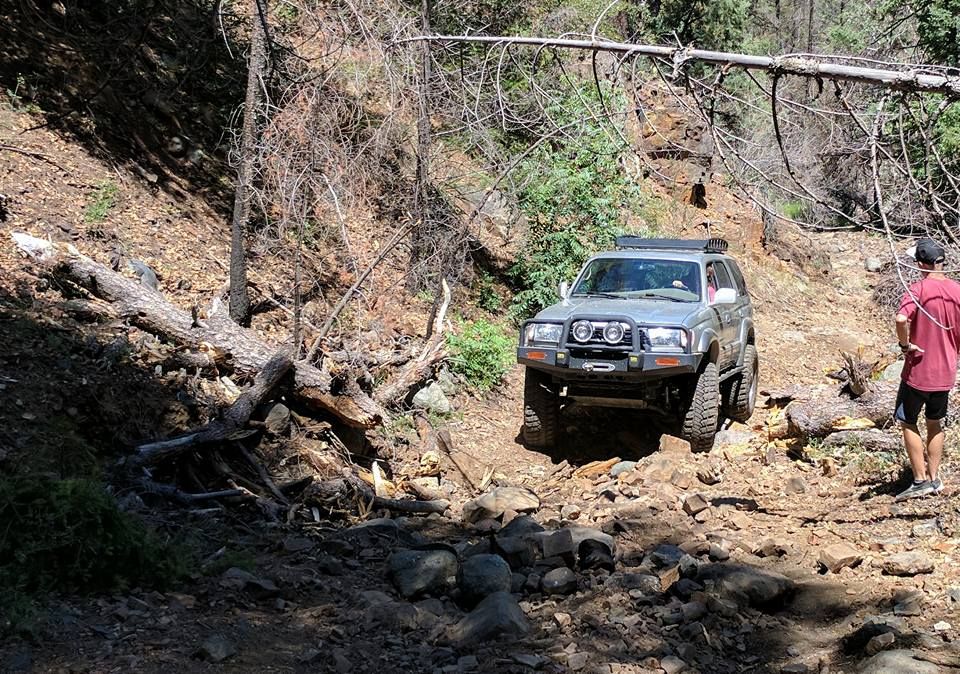 When you get near the top, there are two sections with massive tree falls. Both of which required making a new trail and going around.
We did make it to the top and of course saw the tractor and the shafts! Well worth the adveture for sure.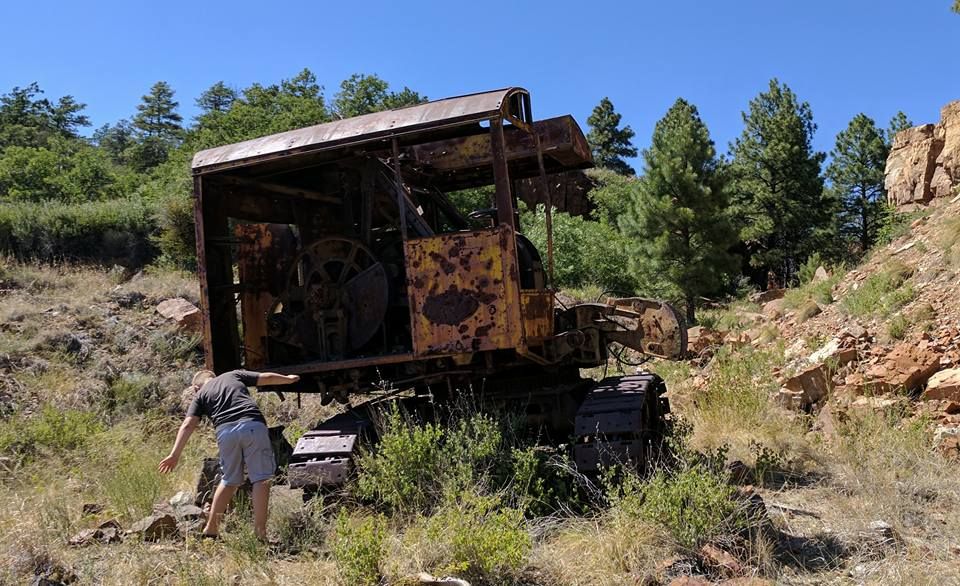 Aftewards, we made our way back down, whih while not quite as difficult, was still of course a bit reacherous.
Bucketboy was in a bit over his head and did have to get winched (Duner has those pics), but did amazingly well considering how challenging this trail was.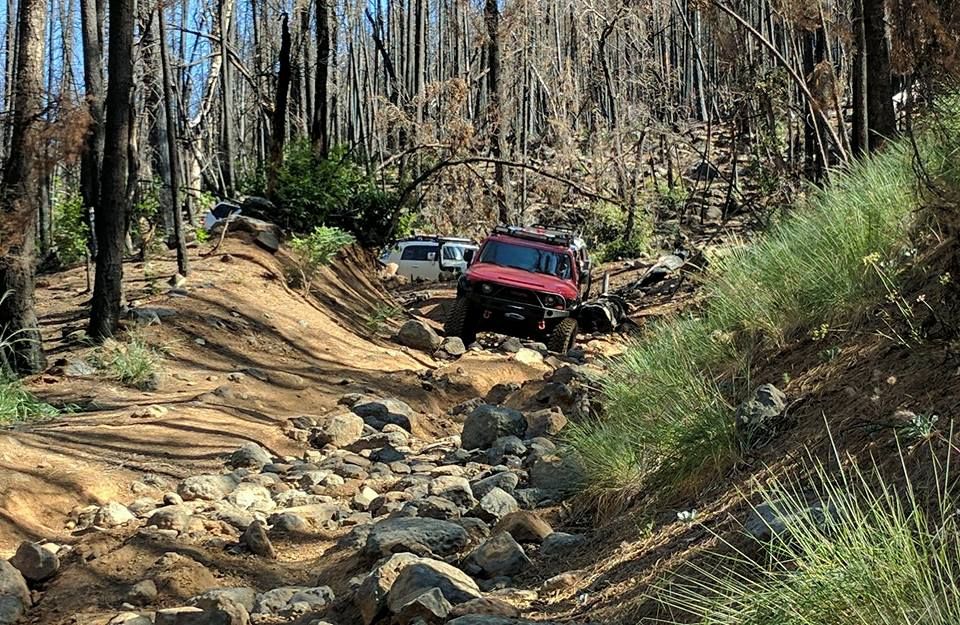 Afterwards, we made our way up towards Workman Creek and climbed all the way to the top of Aztec Peak to get out of the heat! Was beautiful up there (mid 70's and in the 50's over night!) at 8000' and we found an incredible camp spot with 360' views and rock furniture.
Home made jerk chicken for dinner and sausage egg and cheese burritos for breakfast!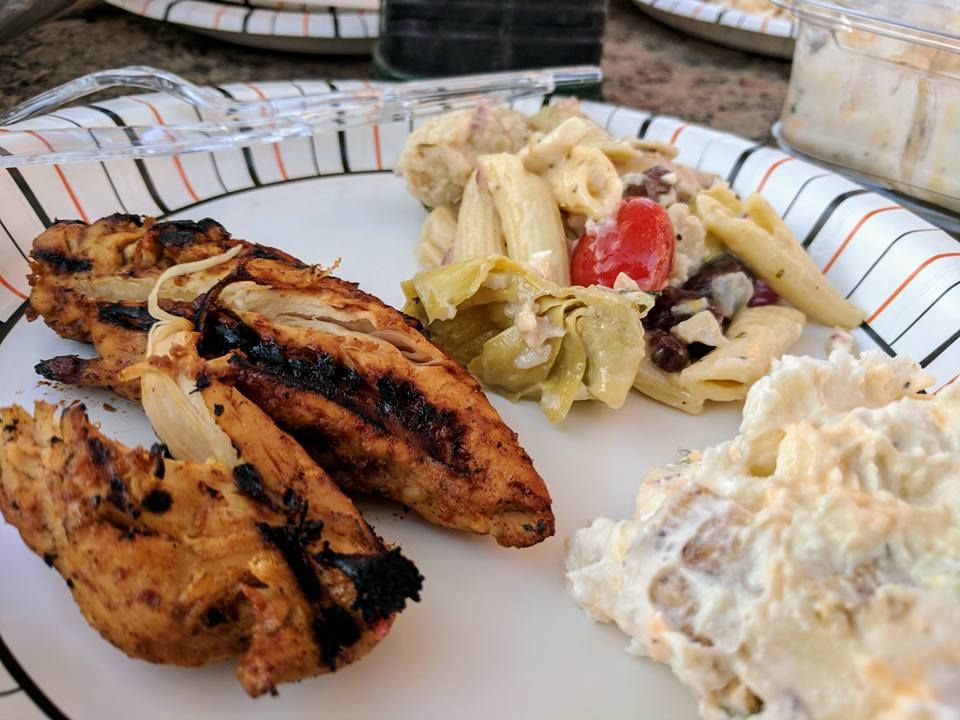 On the way out, we did stop at the falls.
All Paths lead to the FJ...
We finished by heading back down 288 and taking a slight detour onto 488, to drive to the edge of the canyon and get amazing views of Roosevelt. This is an amazing camp spot for cooler weather.
Oh, an there was a Tibaal sighting....
Rest of the Album:
s1076.photobucket.com/...une%202017